[ad_1]

The coronavirus pandemic has made the transfer window very different from usual. After months without football, Europe's top leagues agreed to close in unison on Oct. 5.
The start of the Champions League mini-tournament in mid-August threw another spanner into the works as some players decided that they would move before the start of the competition, thus robbing their club of a player to use in the knockouts (see Timo Werner). Others had to wait until the start of a league's official window (see Arthur to Juventus).
Here are the grades for all the major deals. The most recent write-ups are at the top; each day is in order of highest price. If you don't see a grade for a move that has been completed, check back later. All fees are reported unless confirmed with *.
OCT. 5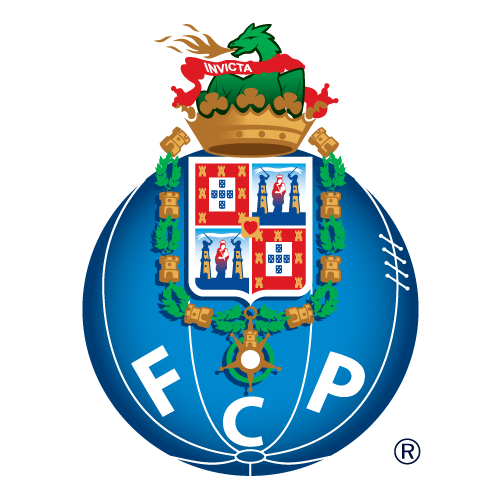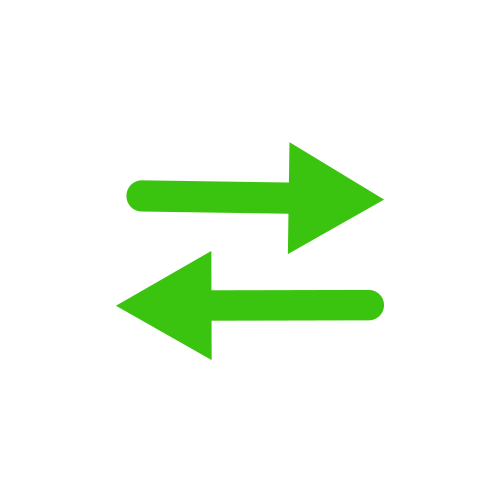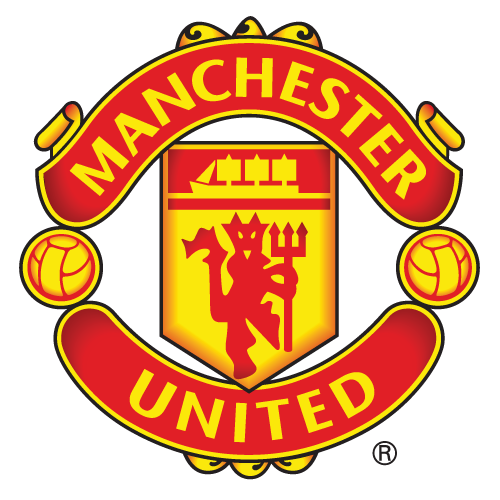 FC Porto: B
Man United: B
Porto wanted at least €25m for the Brazilian left-back but ultimately accepted less given his contract expires next summer. They've got a decent fee, plus €2m in add-ons, but his presence at the back will be missed.
United's defending against Tottenham proved how badly they need reinforcements, but even Telles can't fix everything. They waited until the last day of the window to get him at a cheaper price and it paid off, but he's not a player who is going to turn everything around for them.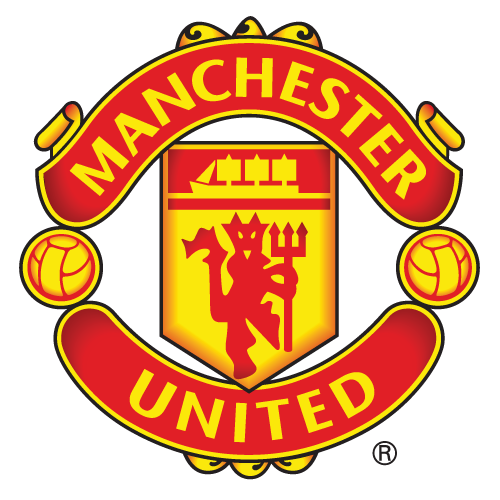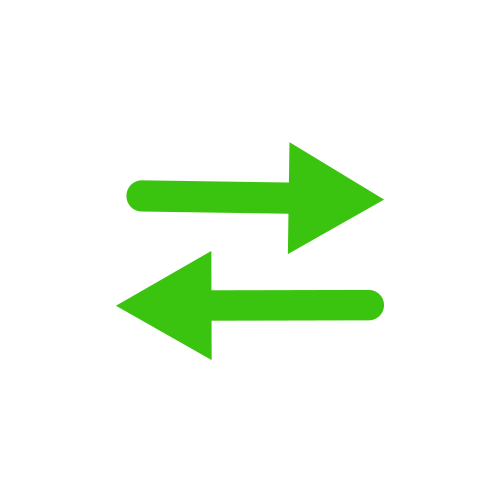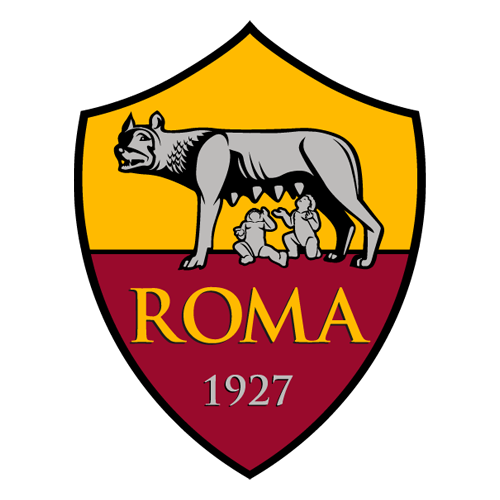 Man United: B
Roma: B+
Smalling has spent 10 years at United and had little future there, despite the state of the club's defence. A good loan spell to Roma last season opened the door and United did well to get a decent fee for a 30-year-old.
Roma were always interested after Smalling impressed on loan and it was only a question of agreeing a fee. It feels like this one dragged on throughout the window but club and player can be happy it's done.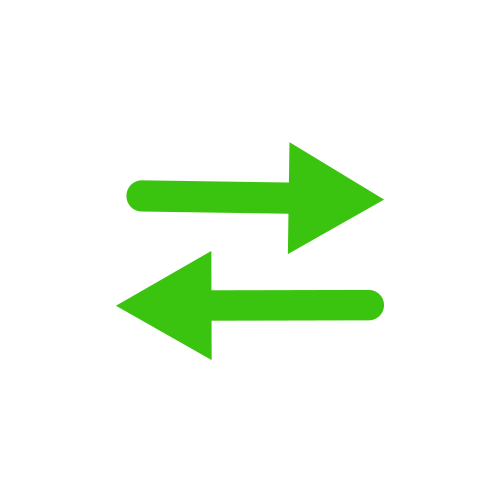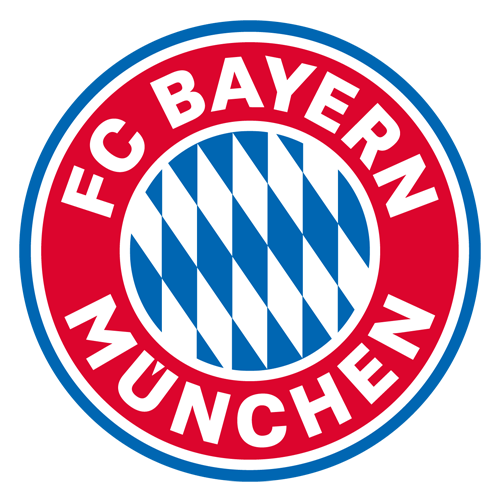 Juventus grade: B
Bayern grade: A
With Federico Chiesa soon to be arriving, the chances of Costa playing deteriorated so it's understandable that Juve have let him go. A loan move is best for both, though the Brazilian hasn't repaid the €40m that Juve spent to sign him from Bayern in 2018.
Bayern have done it again. They needed a backup winger to add depth behind Leroy Sane and Serge Gnabry, and they got a great one. Costa has played for the club before, is experienced, and will bring an extra dimension to the squad at minimal cost.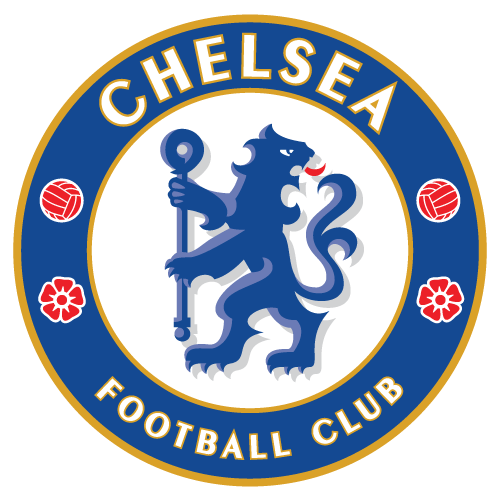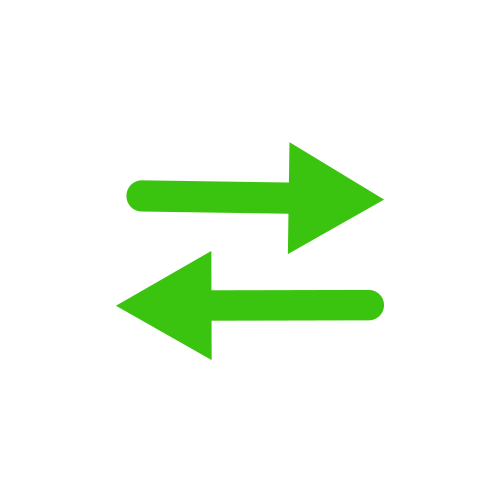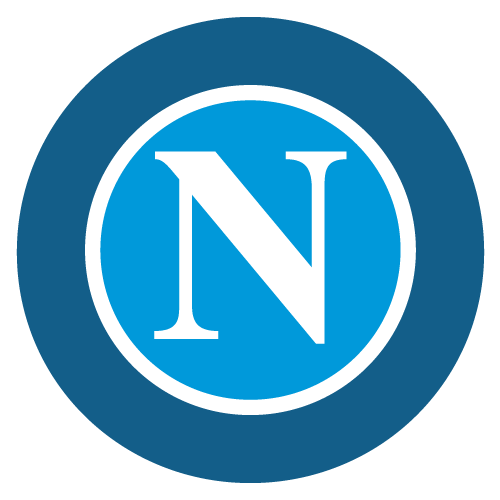 Chelsea grade: D+
Napoli grade: B-
How Chelsea still haven't managed to offload a player they signed for £40m back in 2017 is baffling. Bakayoko has been on two loan spells with Milan and Monaco, with neither club wanting to take him permanently. Sources told ESPN that Chelsea wanted to recoup £40m for him, but they'll get nowhere near that at this rate. Another loan, with no option to buy included this time.
Napoli needed a replacement for Allan in midfield, but though Bakayoko is a cheap option with something to prove, he didn't overly impress in his last outing in Serie A with Milan. Reunited with boss Gennaro Gattuso, they will hope he does better this time.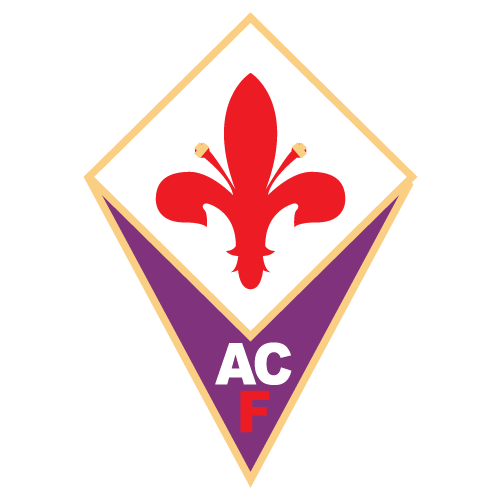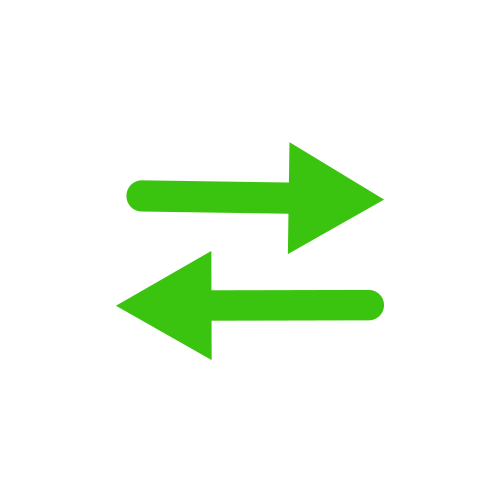 Fiorentina grade: C
Juventus grade: A-
Fiorentina are losing one of their best players and they're only getting €2m for the privilege. OK, they'll get €8m for the second year of his loan and then potentially another €40m if Juventus sign him permanently, but it's not a great look for them.
Juve have been tracking Chiesa for some time and the 22-year-old is a top talent. They've done incredibly well to negotiate a tricky loan deal and can now spread the cost over the next few years, while if he flops then they don't have to take him on.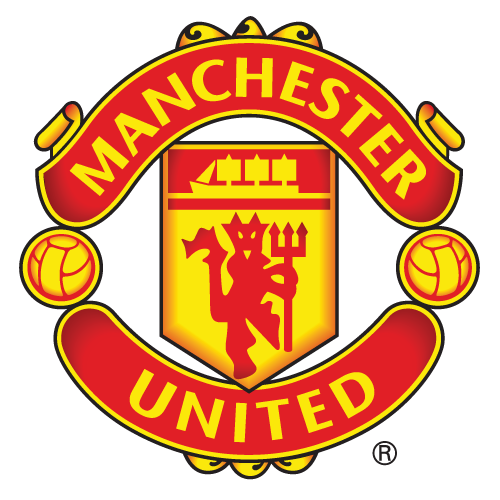 Man United grade: B+
Wow. Cavani clearly wasn't Man United's first choice signing, or they would have landed him much earlier given he left PSG in June. At 33, he's not getting any younger and isn't the profile of player that Ole Gunnar Solskjaer has been focusing on.
But you can't argue with 353 goals in 586 career games. The Uruguay international is class and an upgrade on Odion Ighalo for sure. Cavani will bring experience, strength and finishing ability to an already impressive frontline. It feels like a panic buy, but it's about as good a one as you can get. Signing the 34-year-old Zlatan Ibrahimovic worked out OK.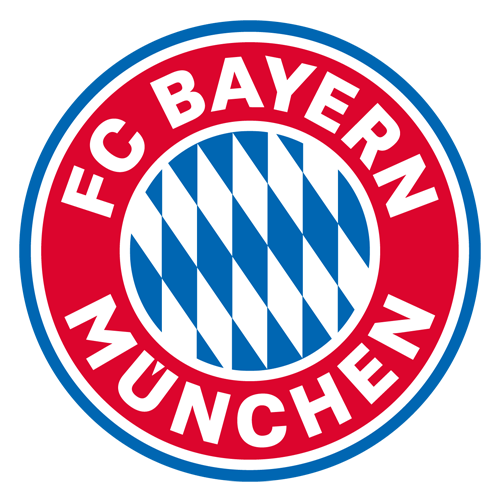 Bayern grade: C+
Bayern needed a backup striker for the prolific Robert Lewandowski and when their move for Andrej Kramaric of Hoffenheim fell through, they opted for an easy option. Choupo-Moting hasn't set the world alight in Paris and was available on a free transfer, so it made sense. But his nine goals in 51 games for PSG won't raise the pulse too much.
OCT. 4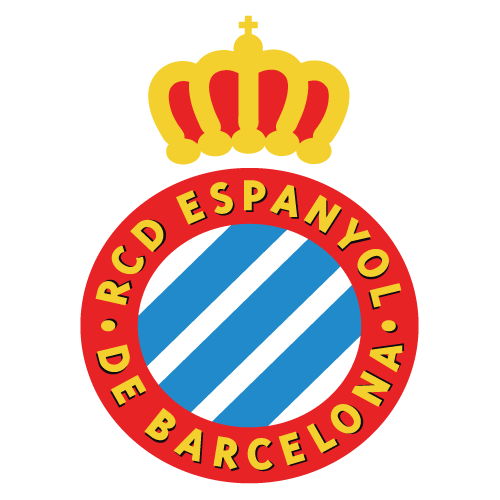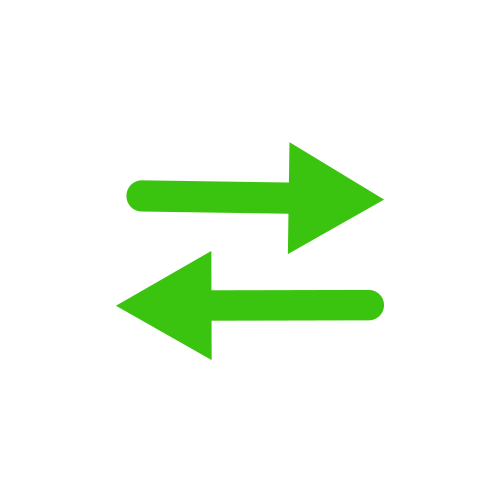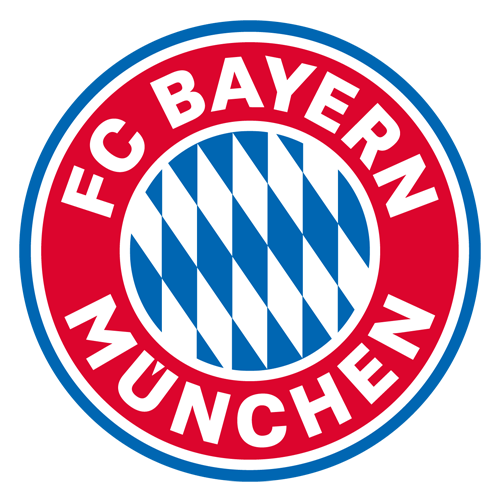 Espanyol grade: B
Bayern grade: B+
Espanyol's relegation ensured that they would lose one of their best players and they did well to get a decent fee for him. A player of Roca's quality wasn't going to stay long.
Bayern needed reinforcements in midfield and he has plenty of potential. At 23, Roca will grow into the league and ultimately will look to replace Javi Martinez as the team's general, while he has been likened to Xabi Alonso in style of play. That should do just fine.
OCT. 2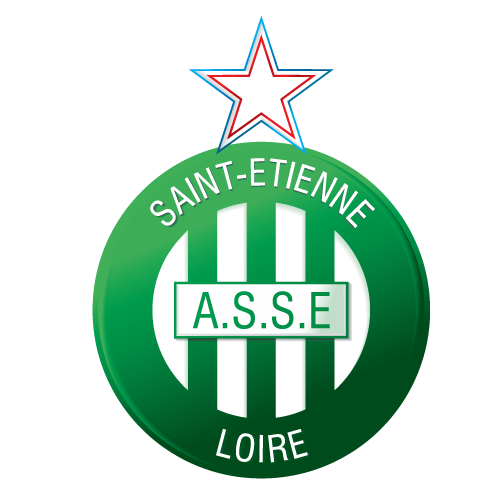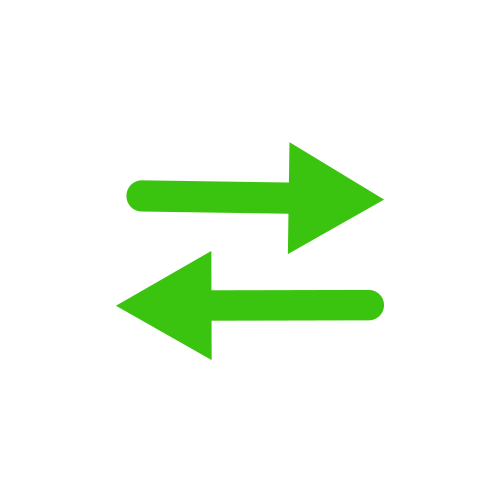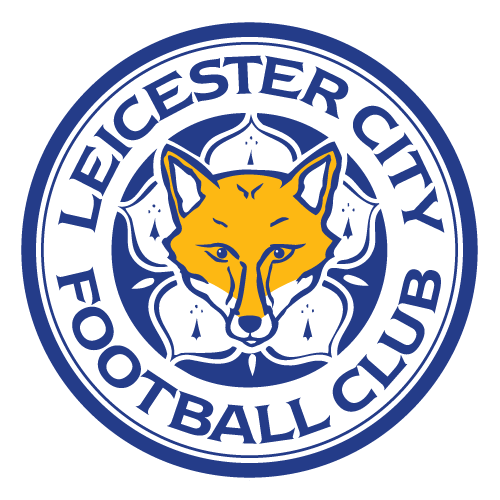 Saint Etienne grade: A-
Leicester grade: B+
Saint Etienne certainly know how to make a profit, having sold young defender William Saliba to Arsenal last year for €30m. The €35m, plus €5m in add-ons, for Fofana is now the biggest the club had ever received for a player and will help them in the financial battle amid the coronavirus pandemic.
Leicester have a potentially excellent defender, but at 19 you have to wonder if they have spent too much money. Fofana has only been around the first-team for a year, so it will be a steep learning curve in the Premier League.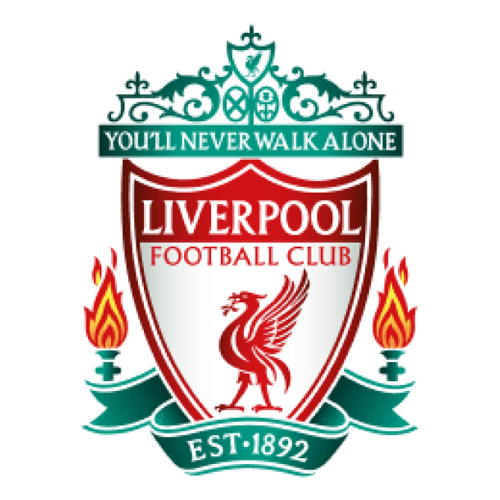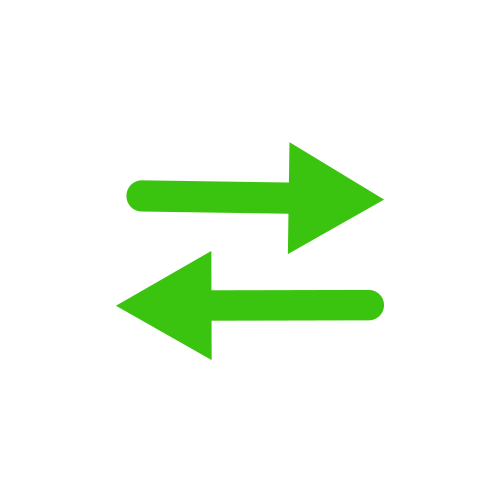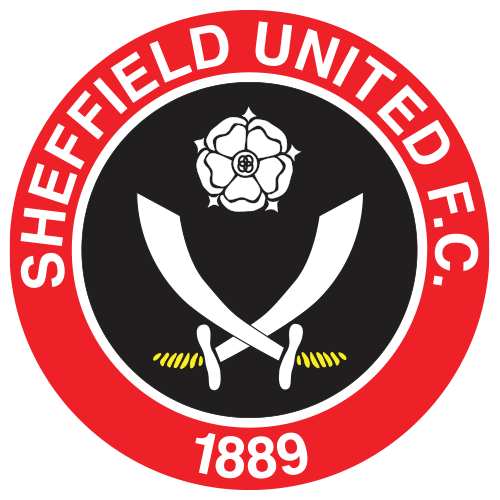 Liverpool grade: A-
Sheffield United grade: B
Liverpool have been looking to balance the books after their summer signings and landing a fee of this size for a 20-year-old with only a handful of games under his belt is impressive. They will retain a 15% sell-on clause, as well as the inclusion of a buy-back clause as part of the deal, so all bases are covered.
Sheffield United got their "No. 1 target" according to boss Chris Wilder, and Brewster should certainly be given the game time to prove his talent. It's a lot of money to spend on a young striker though.
Jurgen Klinsmann cannot heap enough praise on Sergino Dest as he's set to join Barcelona from Ajax.
OCT. 1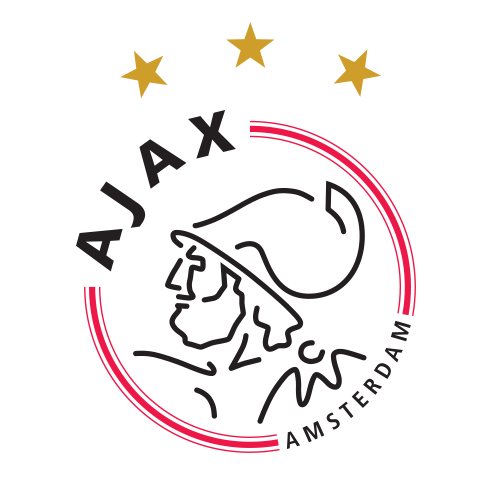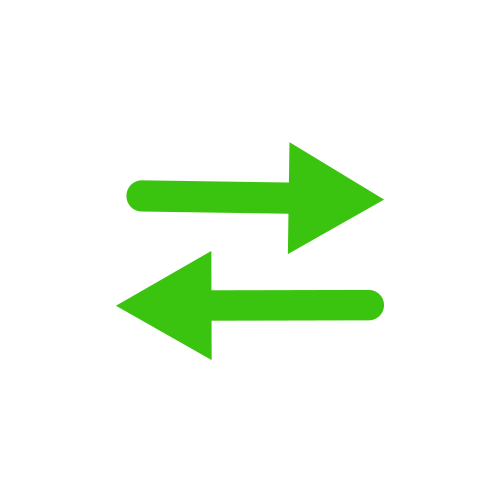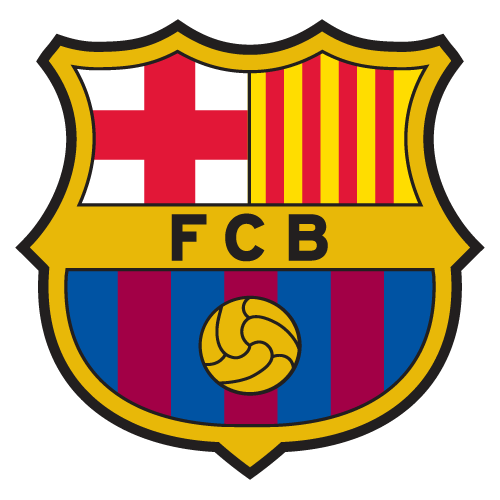 Ajax grade: B-
Barcelona grade: B+
Tipped as one of the best young full-backs in Europe, Dest could have been worth a whole lot more and Ajax will be disappointed they couldn't hold out for the €30m they wanted, though they could get another €5m in add-ons. However, having brought the USMNT international through their ranks, it's all profit. And the cycle will start again.
Barca have needed cover at right-back and Dest has the potential to shine for them. He's not the finished article, but the Spanish giants aren't taking a massive financial risk and if he can develop half as well as Jordi Alba has at the club then he will be marked as a great success.
SEPT. 29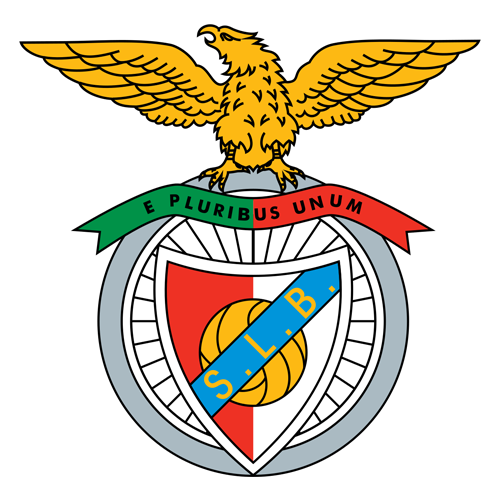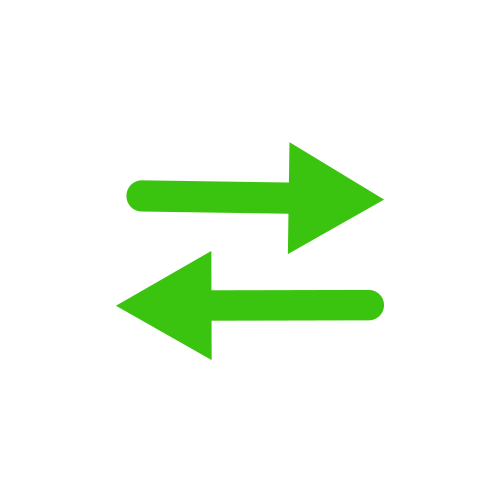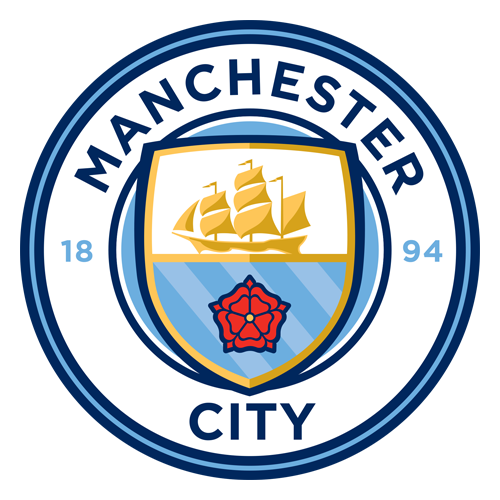 Benfica grade: A
Manchester City grade: B
Benfica are making a habit of getting massive fees for their youth players and it's all profit for them. Dias is rated as one of the best young defenders in Europe, so they will miss him but €68m goes a long way to finding a replacement.
Dias clearly wasn't first-choice for City. The club refused to pay the €80m-plus asking price for Sevilla's Jules Kounde, Napoli's Kalidou Koulibaly or Atletico Madrid's Jose Gimenez and so they turned their attention to a player they could land for a bit cheaper. As a result, they get a lower grade, but do get points for sending the unwanted Nicolas Otamendi the other way in a separate transfer for €15m.
Julien Laurens breaks down the complications involved in Ruben Dias' transfer from Benfica to Man City.
SEPT. 24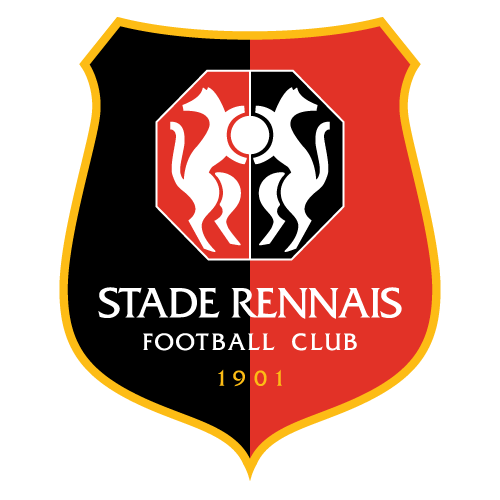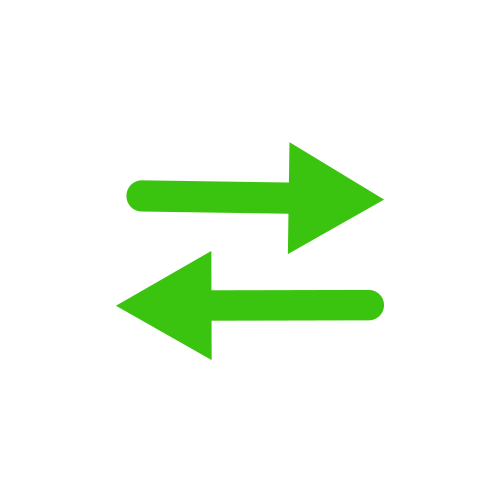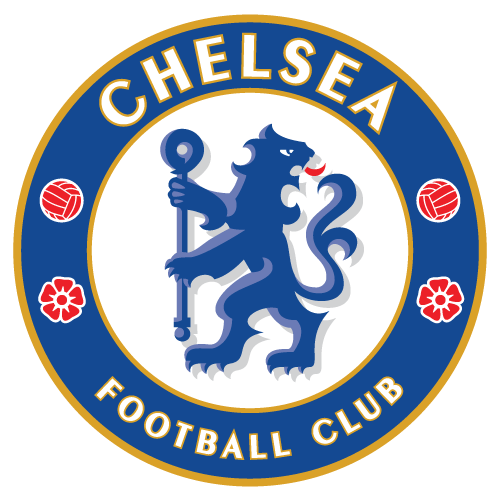 Rennes grade: C+
Chelsea grade: B+
A late bloomer, Rennes took a chance on Mendy and he repaid their faith with some superb performances. Arriving as a virtual unknown from Reims last summer, the 28-year-old helped the club to a third-place finish in Ligue 1. Even amid the coronavirus pandemic, it feels like they could have asked a bit more for him even if they could get an extra €6m in add-ons.
Chelsea technical director Petr Cech knows good goalkeepers, so you'd have to trust his judgement here. At 6-foot-5, Mendy is a commanding presence in his area and has international experience with Senegal now as well. The Blues spent €80m on Kepa Arrizabalaga a few years ago, but Mendy should replace him this season.
SEPT. 23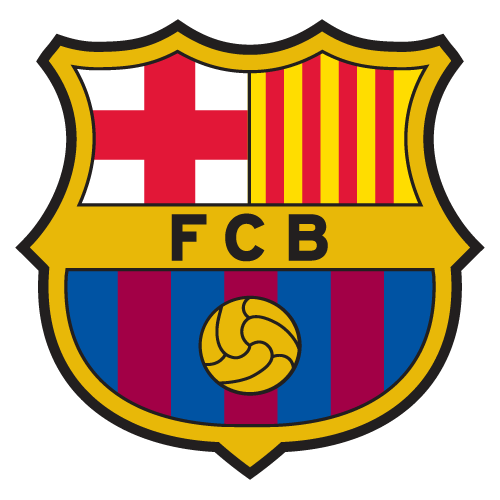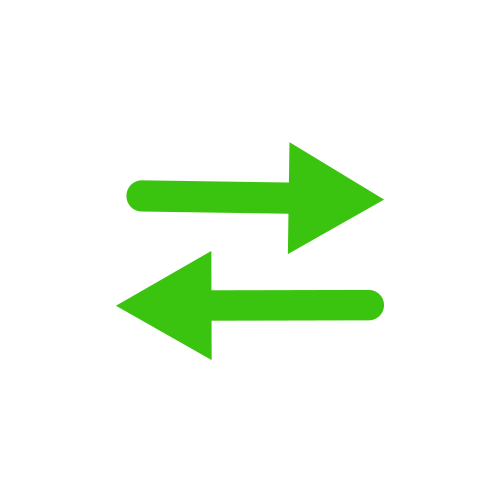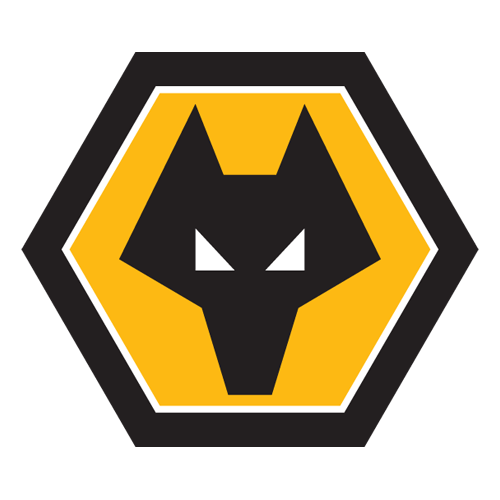 Barcelona grade: A
Wolves grade: B-
What a delight for Barcelona. The cash-strapped La Liga club have been looking to move on Semedo, with the right-back being included as part of almost every deal they have been trying to negotiate for the past year. But to get €30m, plus €10m in add-ons, for him is incredible.
Wolves have needed a right-back since selling Matt Doherty to Tottenham and the fact Semedo is represented by agent Jorge Mendes, who has a big influence at Wolves, made this a no brainer. He might settled well in the Premier League, but the Portugal international is certainly not worth that much money.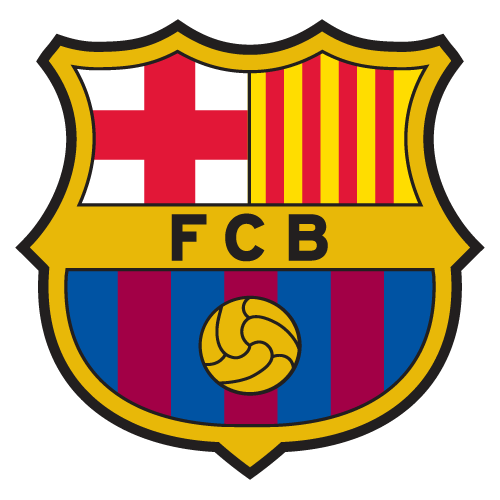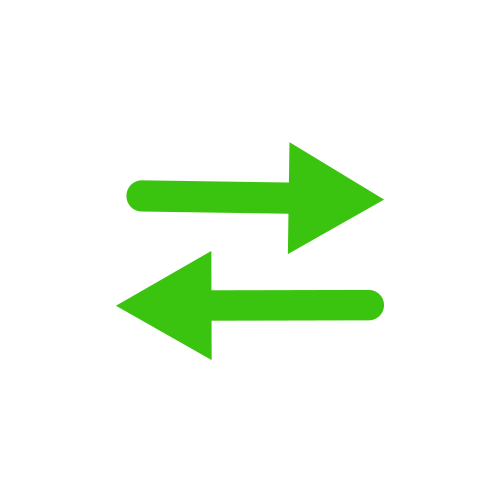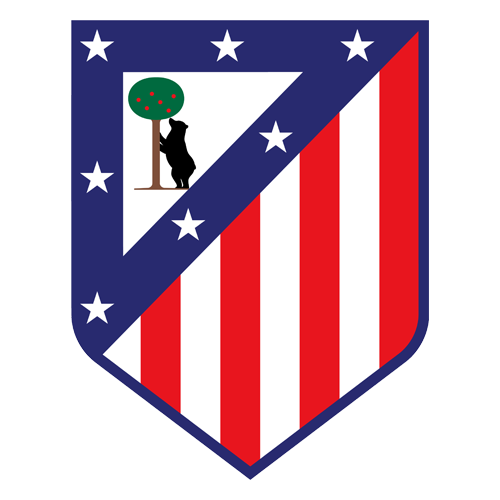 Barcelona grade: D
Atletico Madrid grade: B+
Getting Suarez's wages off the books is key, but how Lionel Messi will react to one of his best friends being allowed to leave remains to be seen. The 33-year-old Uruguayan is nearing the end of his career but seemed happy to stay and provide some depth off the bench; Barca wanted him gone though, which they may regret given he's staying in La Liga. The PR over their 'backtrack' has been a disaster.
Juventus were interested, but Atletico moved to sign Suarez and he could either replace or complement Diego Costa. Still a top class goal scorer, he will do a job for them in a league he knows well and they have spent no money (though they will potentially have to hand over €6m in add-ons) to get him. Not a long-term solution, but Suarez should do well.
SEPT. 22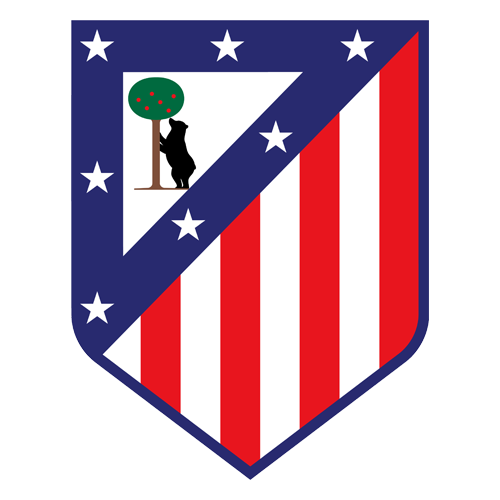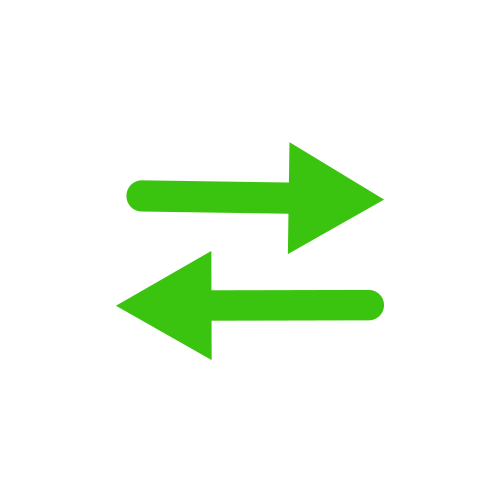 Atletico Madrid grade: C-
Juventus grade: A-
This one was quite a shock as Atletico were forced to move on a player they paid Chelsea €65m to sign only this year. Atletico are in financial trouble, so they let Morata leave on loan for a €10m fee, with Juve having a €45m option to buy next summer, and are set to sign 33-year-old Luis Suarez on a free from Barcelona instead. Odd business really, especially as the 27-year-old Morata scored 16 goals last season.
Juve wanted a striker and Morata certainly impressed during his first spell at the club from 2014-16, where he scored 27 goals in 93 games. Instead of landing an ageing star, the Italians have a player just reaching his peak and aren't having to pay too much to sign him either. He should do well.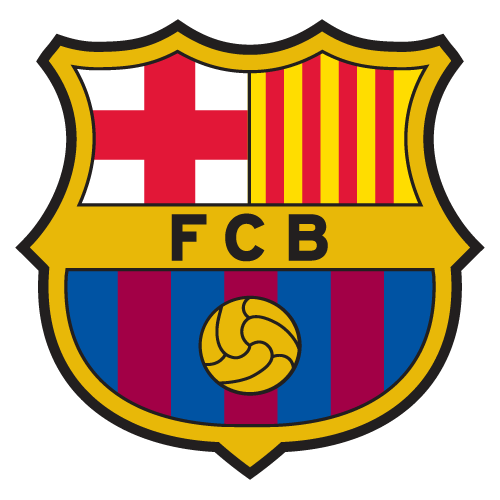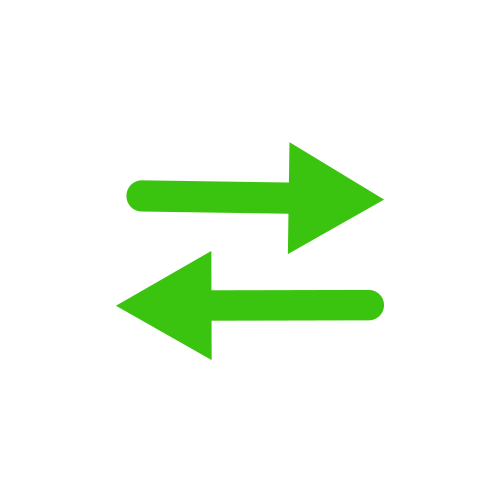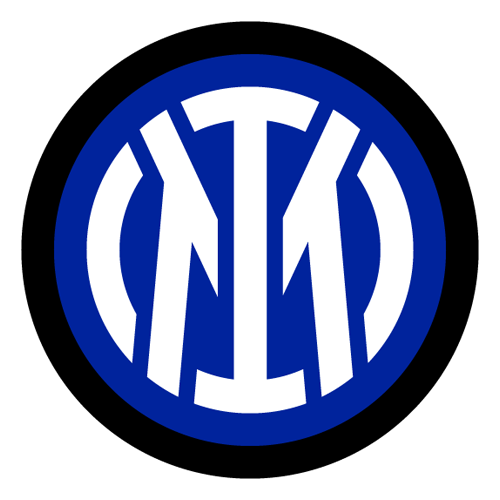 Barcelona grade: B-
Inter Milan grade: B+
Barcelona get another player off the wage bill, allowing them to potentially sign some new blood. But they're not getting much for Vidal and there has been some bad PR over his desire to move on which doesn't make the club look good.
Inter boss Antonio Conte gets one of his favourite players and, having played for Juventus from 2011-15, Vidal will be well at home in Serie A. He's no N'Golo Kante (who was reportedly Conte's first target), but it's a good cheap deal that will improve the side.
SEPT. 19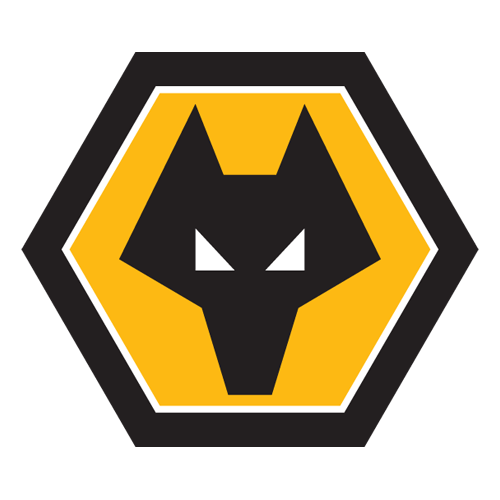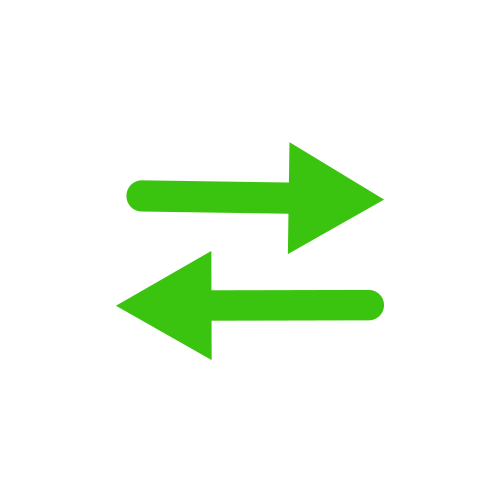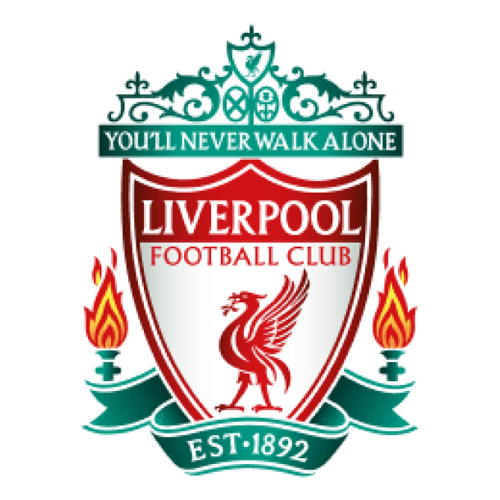 Wolves grade: A-
Liverpool grade: A
Wolves cashed in on one of their best players and you can't really blame them for that, especially as they landed highly rated Liverpool defender Ki-Jana Hoever in a deal worth an initial £10m as part of the process. Jota will be missed, but £41m goes a long way for them to find a decent replacement.
Liverpool needed attacking backup, and boy, did they get it. Jota has impressed in the Premier League and his creativity will give the champions an extra edge. Nobody thought they had the money, while Jurgen Klopp managed to keep his interest secret until the deal was basically done. He may not immediately be a starter, but Jota will surely force his way into the XI soon enough.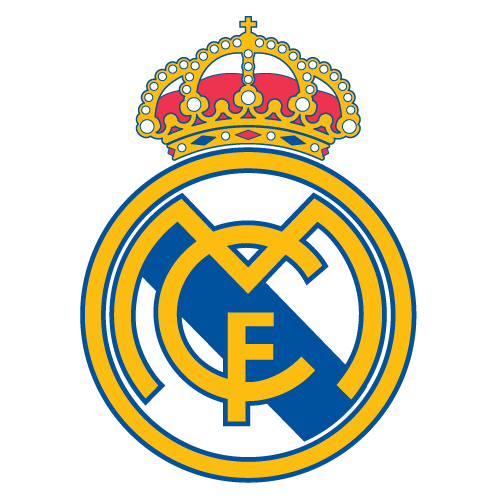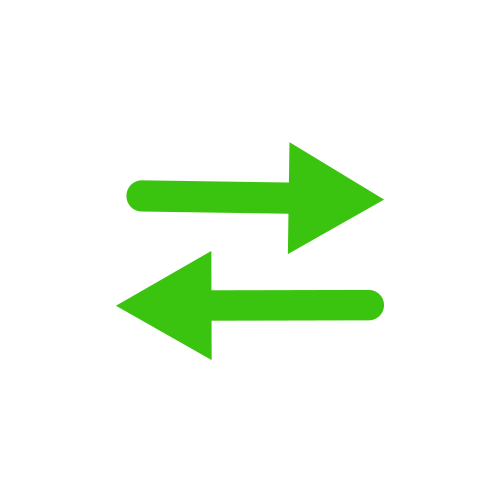 Real Madrid grade: C+
Tottenham grade: B
Real haven't seen the best of the young left-back, but then they haven't given him much of a chance to prove himself either. Promoted to the first-team by manager Julen Lopetegui in 2018, Reguilon showcased his skills but then was sent on loan by Zinedine Zidane and impressed at Sevilla. Probably best he moves on, and €30m is a decent fee, with a reported €45m buyback option included.
Tottenham need full-back depth and the 23-year-old has potential. He's not the best in defence, but makes up for that going forward, so will bring an added dimension to the club. Man United were interested, so Spurs did well to get him.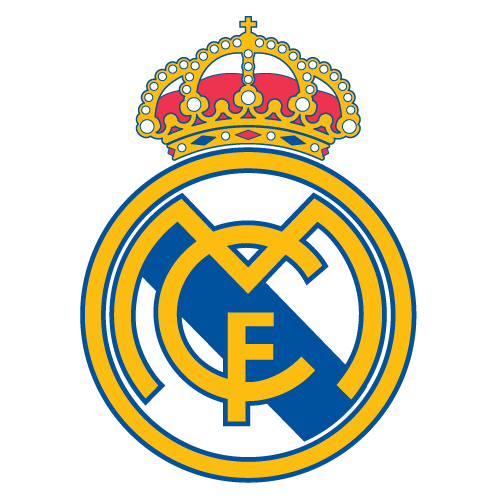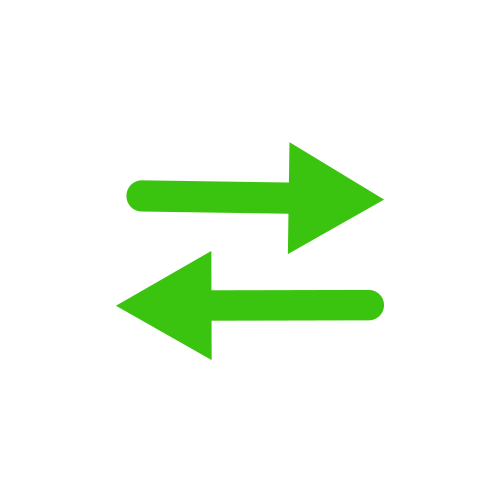 Real Madrid grade: D
Tottenham grade: B
Having paid Spurs over €100m for Bale in 2013, Real reaped the rewards as he helped them to two La Liga titles and four Champions Leagues. However, in recent years the focus has been more on his golf than his football, with the Wales international clearly unhappy at his reduced role under Zidane. It's been quite a fall for one of the world's best, and Real did what they could to move him (and his reported £600,000-a-week wages) off the books with a loan spell to his former club.
A return to Tottenham could be heralded as a real coup, given his stature in the game. But Bale isn't the same player as he once was and it could also be seen as a big gamble. At least the club know what they are getting, although how the fans receive him will be interesting to see. This is a tough one: it could work out, or it could be a disaster.
Mark Ogden says Thiago's ability to unlock a tight defence will make Liverpool an even more dangerous side.
SEPT. 18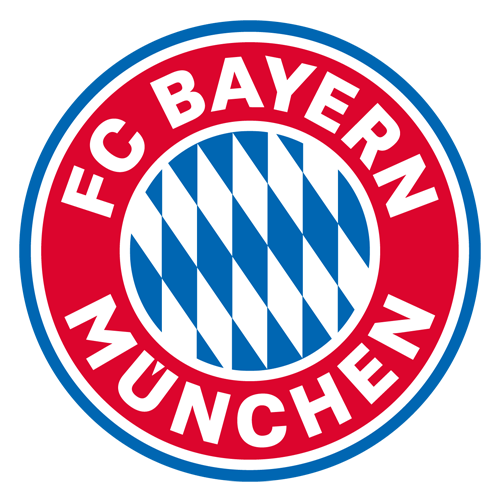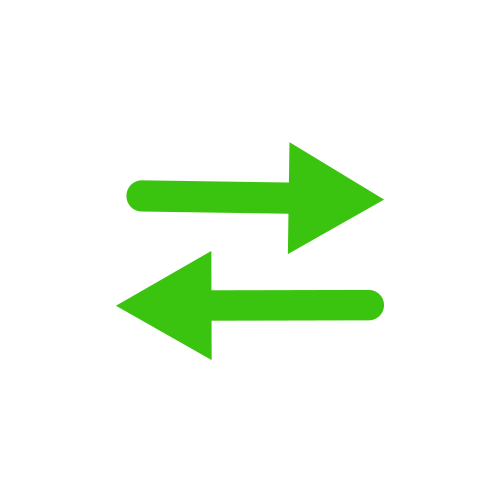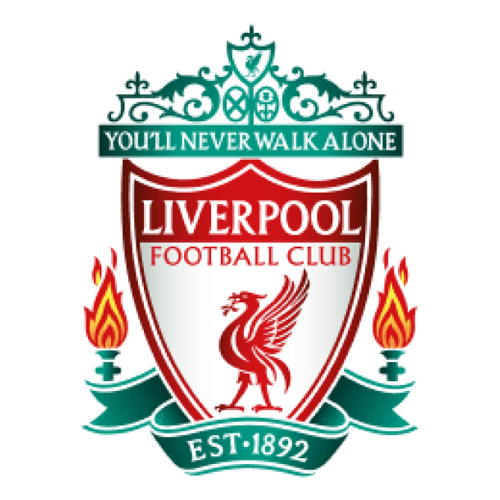 Bayern grade: C+
Liverpool grade: A
Bayern have a host of talented players at the club but losing one of Thiago's class for a relatively low fee (£20m, plus another £5m in add-ons) is surprisingly bad business for the German champions. Thiago is 29 and still has plenty to give, although with his contract expiring next summer and a desire for a new challenge, there wasn't much they could do to keep him.
Liverpool wanted creativity and experience in midfield, and the Spain international certainly has that. He will improve an already impressive side and won't break the bank either. The fact that the Reds pipped rivals Man United to the signing is just a bonus for them.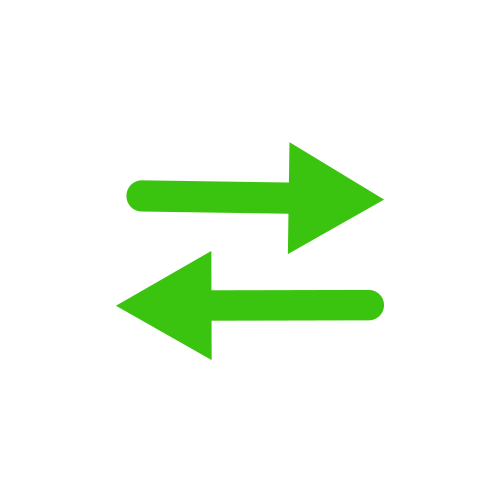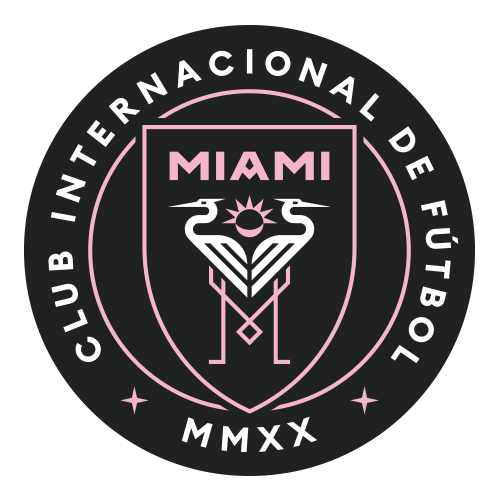 Juventus grade: B
Inter Miami grade: A
At 32, Higuain still has a few years left, but Juve didn't want to keep him around despite 11 goals in 43 games last season. It looks like the Italian club will replace him with another veteran, in Barcelona's Luis Suarez or Roma's Edin Dzeko, so they may not miss him much.
For Inter Miami, it's a huge signing. Higuain has been one of the best strikers in the world over the past decade, and now MLS will thrive with him involved. The club are reportedly making him the highest-paid player in the league, but it's totally worth it.
SEPT. 16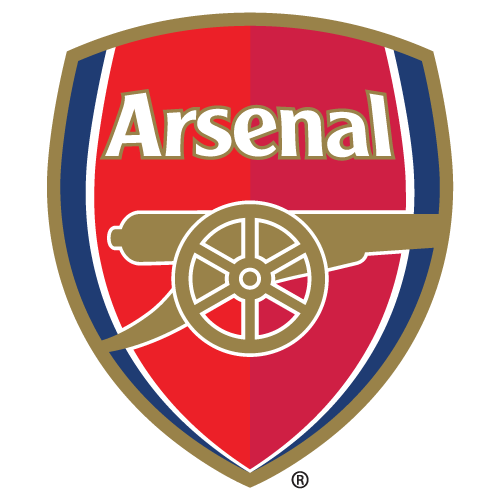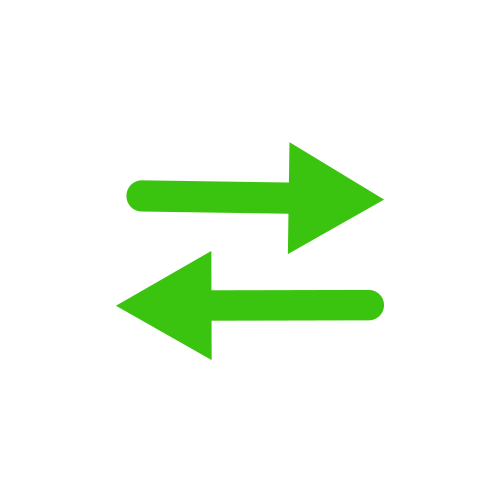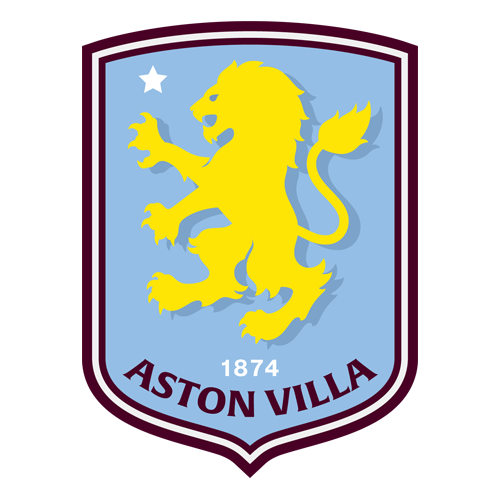 Arsenal grade: B-
Aston Villa grade: B+
Martinez has been at the club for 10 years and delivered an emotional goodbye on social media, explaining he just wanted a chance to play. Understandably, the Argentine wanted to move on after impressing in the absence of the injured Bernd Leno last season but then being relegated to the bench again when he returned. A good backup goalkeeper is hard to find, but Arsenal did well in getting £20m for him.
Villa already have Tom Heaton, but he will miss the start of the new Premier League season due to injury. Martinez should provide some good competition for the England man but may find himself back on the bench again if he doesn't hit the ground running.
SEPT. 9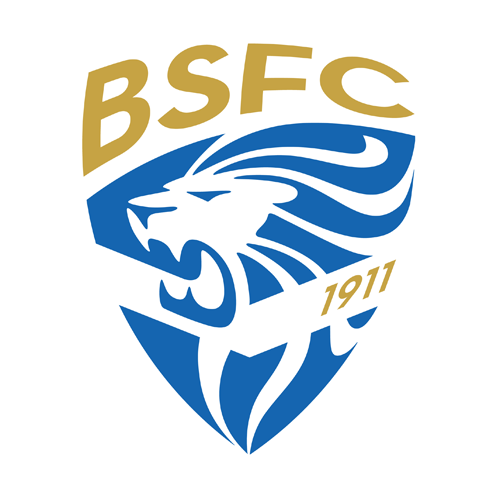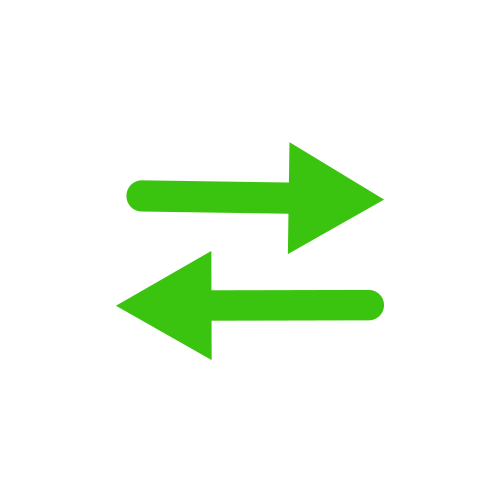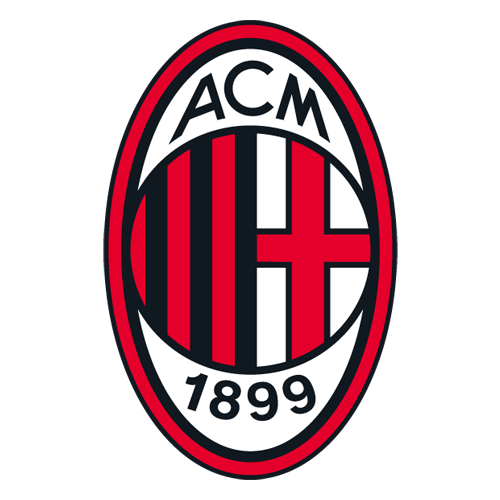 Brescia grade: C+
Milan grade: A
Tonali has been one of the top-rated young players in Europe for a few years now and it was only a matter of time before he moved to a bigger club. The Italian is dubbed 'the new Andrea Pirlo' due to his fine passing skills and while Brescia couldn't have done much about his exit, they would have hoped for a higher fee than €10m for the loan, then €15m plus €10m add-ons at the end of the season if Milan choose to sign him permanently.
Milan will be incredibly happy they were able to land the 20-year-old and they should be. Holding off other major clubs to sign him, Milan can build their team around the midfielder for years to come if he impresses. If not, €10m was worth the risk to see.
While there are certain similarities to Pirlo — the crisp, precise passing (short or long), the eye for playmaking and an exceptionally high footballing IQ — Tonali is still very much his own young man with his own distinctive characteristics. On top of being an exquisite flair player, he's also relatively powerful. Courtesy of his well-developed upper body strength and excellent balance, he's hard to knock off the ball. He's also got a superb right foot, from which he has willingly taken care of Brescia's set pieces in recent seasons, and doesn't mind having a go from long range. His tally of 16 assists and six goals from 88 league appearances is already a decent account, yet arguably the most impressive facet of Tonali's game is his ability to dictate the rhythm and the flow of the game. Though barely out of his teens, he plays the game like someone 10 years his senior; he never appears in a hurry and is happy to release the ball with purpose and precision by means of just one or two touches. — Tor-Kristian Karlsen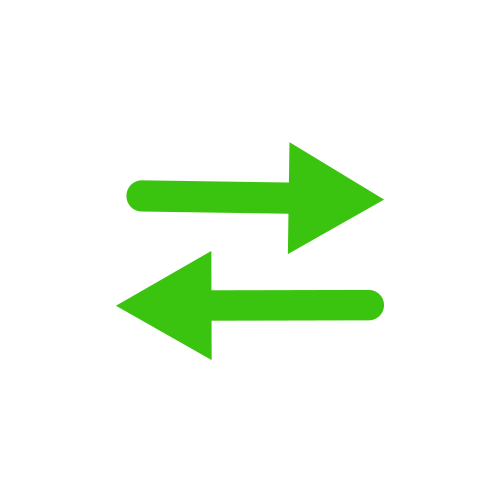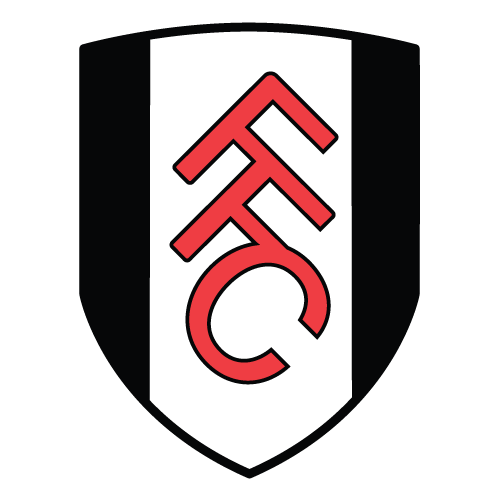 PSG grade: B
Fulham grade: A
Areola is a World Cup winner but the France goalkeeper has been unable to cement his place in the PSG side in recent years, with Keylor Navas' arrival knocking him down the pecking order. A loan spell to Real Madrid did little for him last season as he played just nine times behind Thibaut Courtois, so PSG will be pleased they have found a club who will offer him a first-team chance.
Nobody would have predicted that club would be Fulham though. The Premier League newboys have really extended themselves to land a player of Areola's quality. He will certainly be No. 1 and Fulham have an option to make the move permanent at the end of the season too. Impressive stuff.
SEPT. 7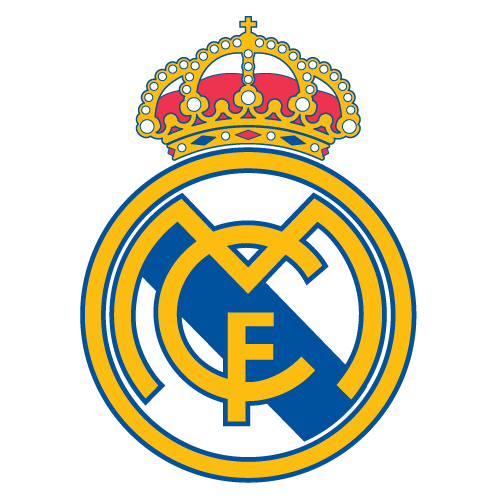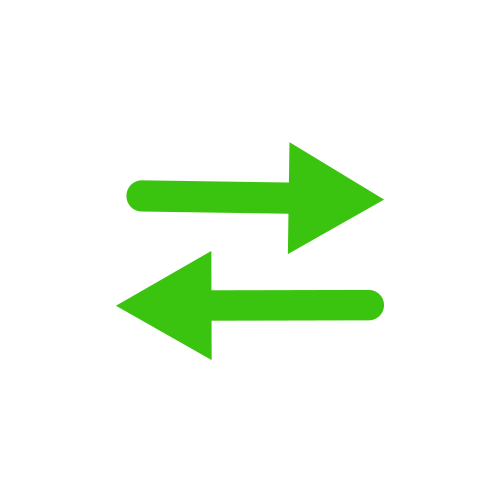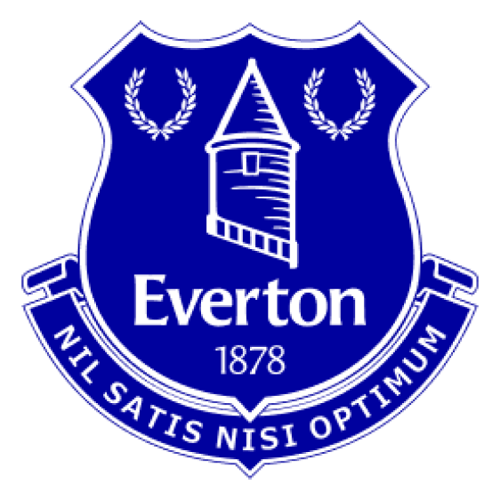 Real Madrid grade: D
Everton grade: B
James has been with Real since he moved from Monaco after an impressive 2014 World Cup with Colombia for around €75m. It's safe to say things haven't really worked out in Spain. He's been on loan to Bayern for two years of that and finally his nightmare is over. But Real lost out big time on their investment.
Everton boss Carlo Ancelotti was the key here — as he was in signing former Napoli midfielder Allan — and it's quite a coup for the club to land a player of James' quality. However, it's also a risk as the Colombian is far from his former self. He could sink or swim in the Premier League.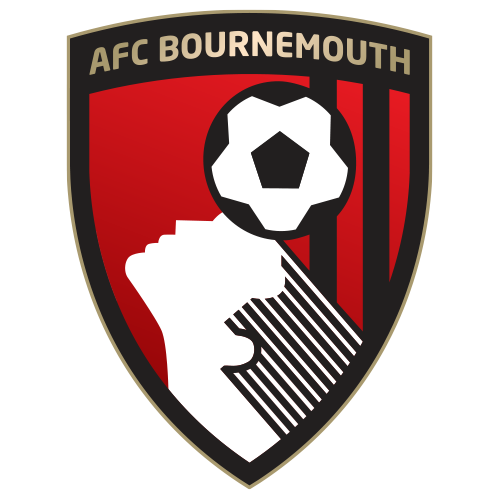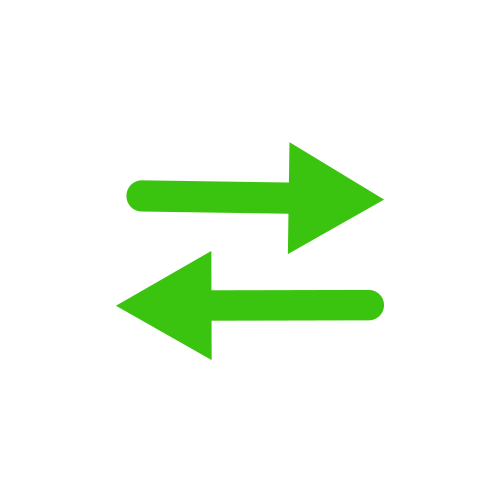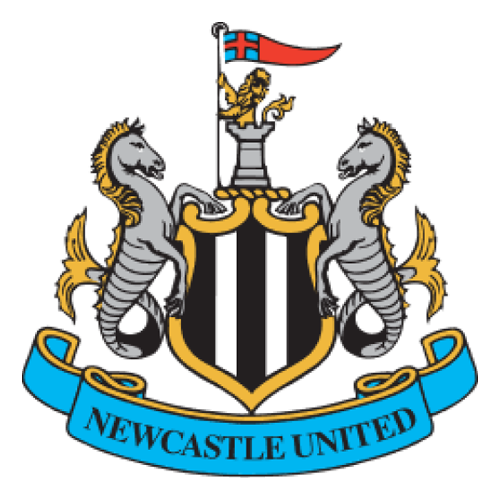 Bournemouth grade: B
Newcastle grade: B+
The Bournemouth firesale continues after they were relegated and £20m is a decent fee for a 28-year-old who didn't impress that much last season with nine goals in 39 games.
Newcastle have been looking for a frontman for some years now and Wilson has all the attributes to succeed at the club if he can stay clear of injury. It may help that Newcastle have also signed Ryan Fraser (formerly of Bournemouth) on a free transfer, to provide the ammunition for Wilson. And he can't be worse than Joelinton.
SEPT. 5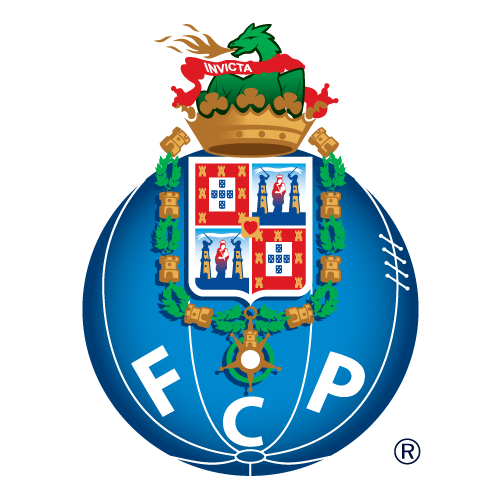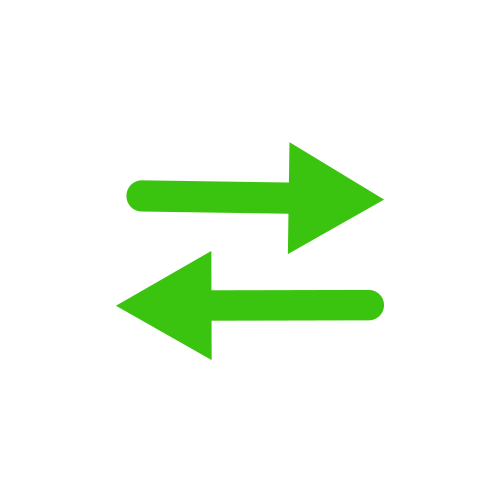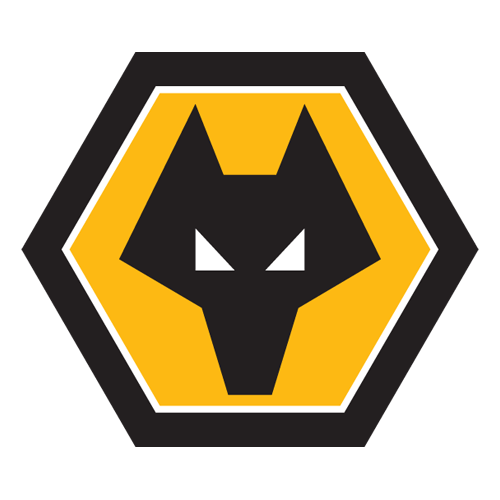 FC Porto grade: A
Wolves grade: B-
Wow. Porto have done it again: signing a young player for virtually nothing and making a massive profit when he moves on. It's a tried and tested formula for the club and they've done brilliantly to get such a big fee amid the coronavirus pandemic.
On the other side, breaking your club record for a player who has scored just one goal in 12 Portuguese league appearances for Porto's first-team seems crazy. Silva clearly has talent and he should provide able backup for Mexico forward Raul Jimenez, but in a time when clubs are counting every penny, the deal seems extravagant at best for Wolves.
With Kai Havertz now on board, Craig Burley examines how Frank Lampard can construct a balanced Chelsea XI.
SEPT. 4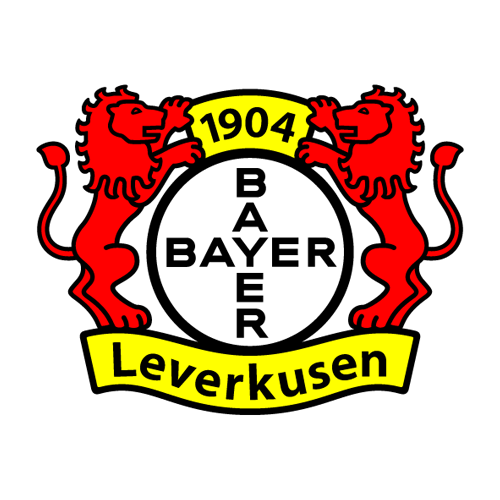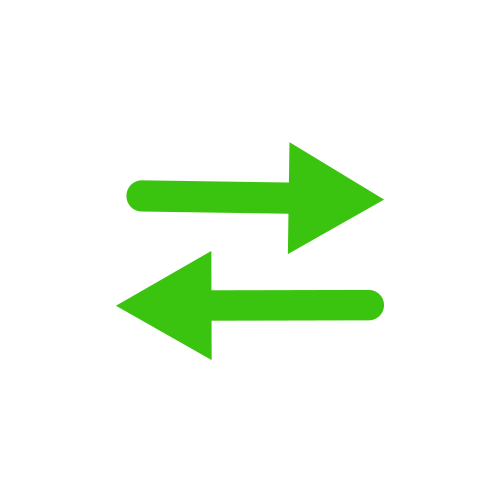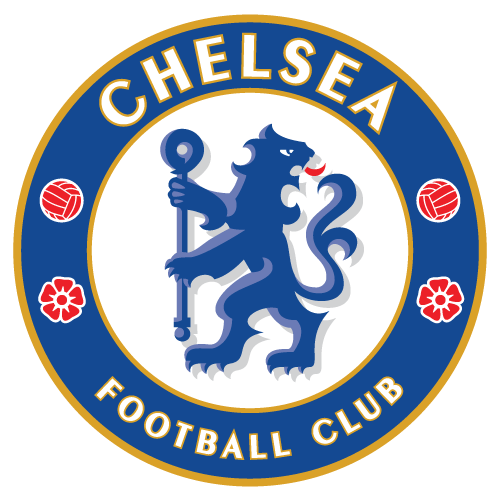 Bayer Leverkusen grade: B+
Chelsea grade: A
It's all profit for Leverkusen, as the club brought the German midfielder through their youth ranks and turned him into one of Europe's top creative talents. Havertz was always going to leave for bigger things and Leverkusen did well to hold out for a big fee (plus another €10m in add-ons), although it's not the €100m-plus they would have expected before the COVID-19 pandemic hit.
Chelsea have been on a transfer charge this summer already with the signings of Timo Werner, Ben Chilwell and Hakim Ziyech and, strictly speaking, they don't really need another attacker. However, Havertz could be a real star and it was worth getting ahead of the competition for a player of serious quality.
The Aachen-born attacking midfielder is equally appealing to the aesthetes, a real joy to watch. His touch on the ball is so sensitive that he often sends opponents the wrong way, allowing him to slide past almost unchallenged. He often looks quicker with the ball at his feet than when running without it … Regardless of whether Havertz ends up being fielded as a box-to-box midfielder, a deep-lying striker or even an inverted winger, Frank Lampard will enjoy the skill set that his latest signing provides and from any of those positions and Havertz should thrive as one of the figureheads for an exciting, new-look Chelsea side. — Tor-Kristian Karlsen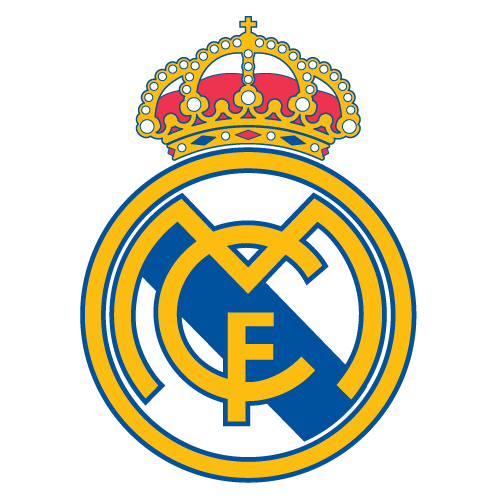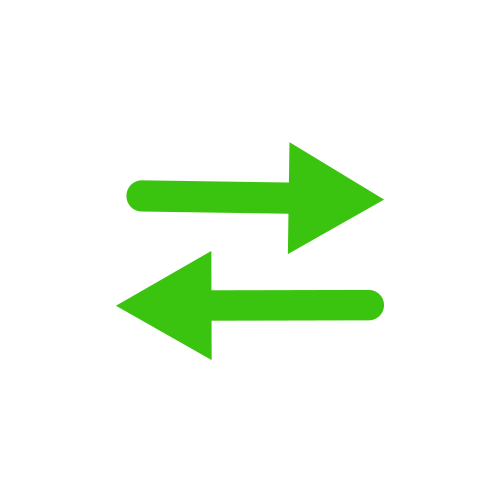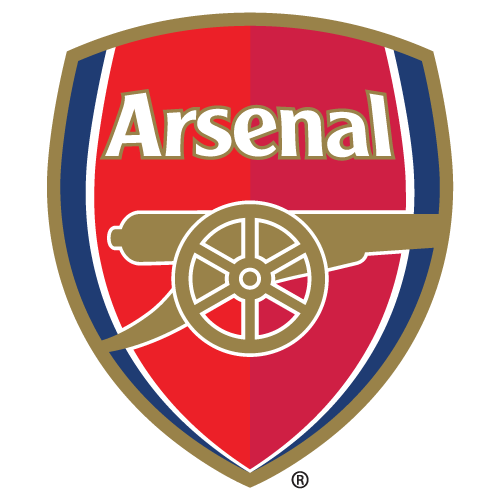 Real Madrid grade: B
Arsenal grade: B
Ceballos wasn't wanted at Real Madrid this season and, although he still harbours hopes that his long-term future lies at the club, sources told ESPN that he made no secret of the fact he would be happy to return to Arsenal.
The Gunners' midfield is stronger with the 24-year-old in the squad and it's a good deal for them too. However, the agreement will not include an option to sign him permanently so they need to consider their long-term plans at some point.
Is Donny van de Beek a surefire starter or a long-term prospect for Man United?
SEPT. 2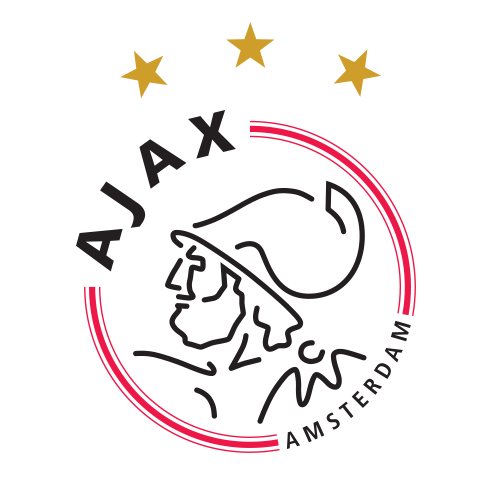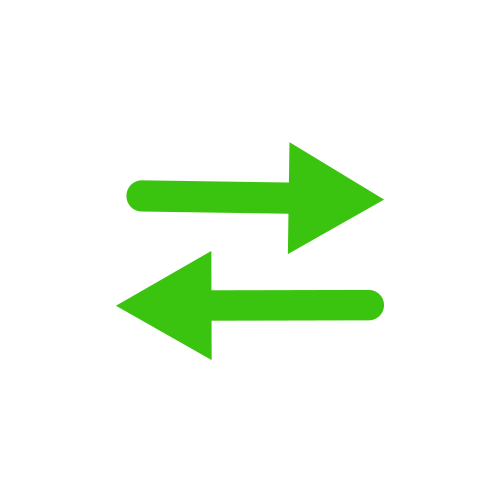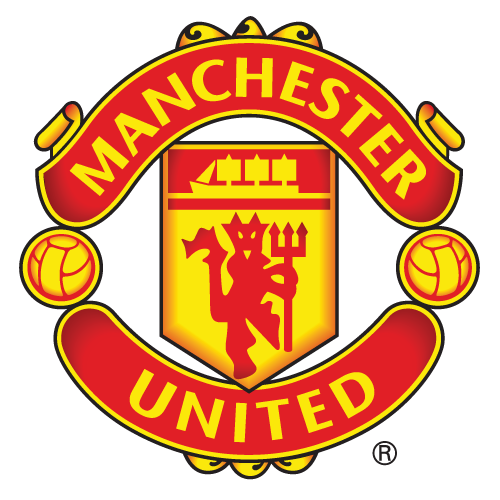 Ajax grade: A
Man United grade: B+
Ajax have done it again. Bringing a young player through their ranks and selling him for a massive profit is the Ajax way and Van de Beek's place in the side will be taken by the next top young player graduating from the academy.
United's main target has been Dortmund's Jadon Sancho but with negotiations stalling, Van de Beek is a decent signing at a decent price. At 23, he has time to grow and should be an able squad player to give United some much-needed midfielder depth. If he can have half the impact Bruno Fernandes did at Old Trafford, he'll have done well.
The Dutchman offers Ole Gunnar Solskjaer quality and quantity in equal measure. Predominantly a box-to-box midfielder — though he's also had stints as a "holding" player in front of the defence — Van de Beek features all the essential skills that make up a modern central midfielder. He is excellent on the ball, has an exceptionally well-developed footballing brain and boasts the ability to cover a lot of ground. — Tor-Kristian Karlsen
SEPT. 1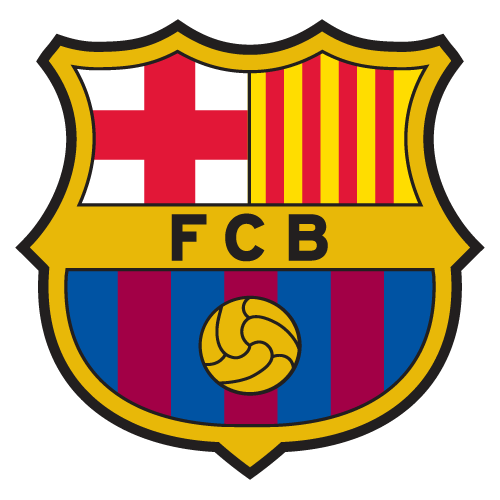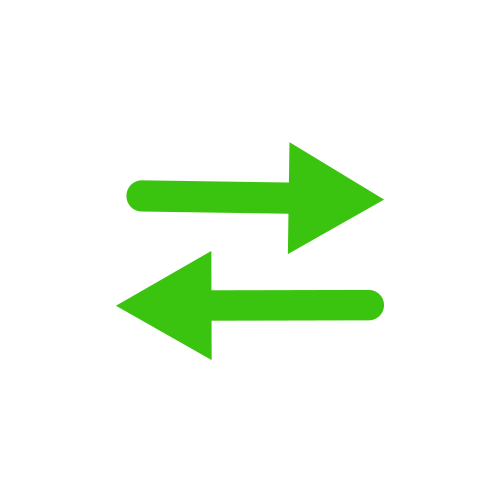 Barcelona grade: B-
Juventus grade: B+
If the Barcelona spreadsheet could get an A+, it would. This deal was entirely driven by ensuring that Barca received the €70m they needed to balance the books. ESPN revealed in May the Catalan club needed to pocket that amount before June 30, based on a revenue plan drawn up at the start of the season which banked on receiving €124m in player sales. And they did. But they just parted with a 24-year-old with massive potential and swapped him for a 30-year-old they don't need.
Juve definitely get the better end of the deal here. Moving Miralem Pjanic was something they clearly wanted to do this summer, and they signed Arthur for effectively €12m, plus a potential €10m in add-ons.
– Lowe: Arthur for Pjanic was a business move but for the wrong reasons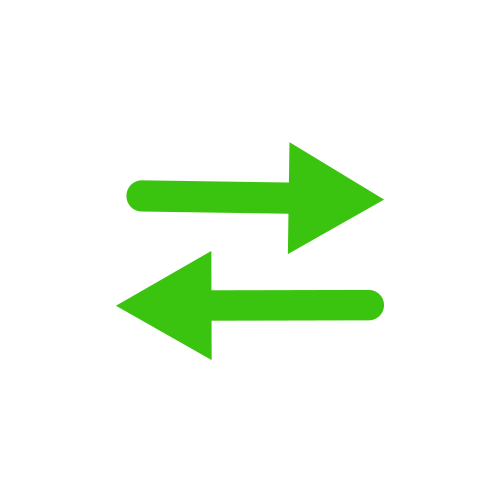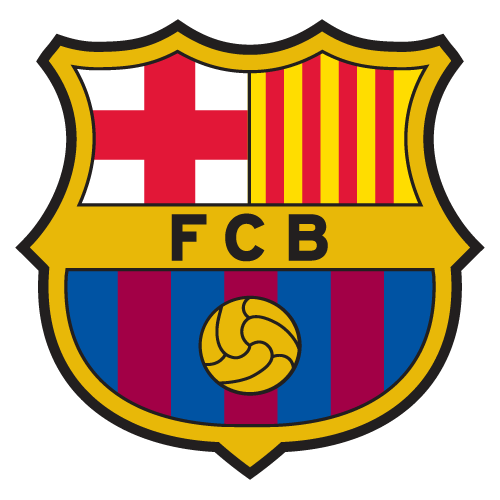 Juventus grade: B+
Barcelona grade: B-
Pjanic arrives for €12m less than Arthur, which makes sense given his age, but it's a deal that suits Juve more than Barca. The Bosnian is a fine player and should be comfortable in Barcelona's midfield, but you have to question whether the club brought him in for the right reasons.
Juve won't see the €60m, plus another €5m in add-ons, in their bank account as it will be swallowed by the Arthur fee. But they did well to move on a 30-year-old for a 24-year-old at a net cost of €12m.
ESPN FC's Frank Leboeuf delves into how Gabriel Magalhaes will strengthen Arsenal's defence.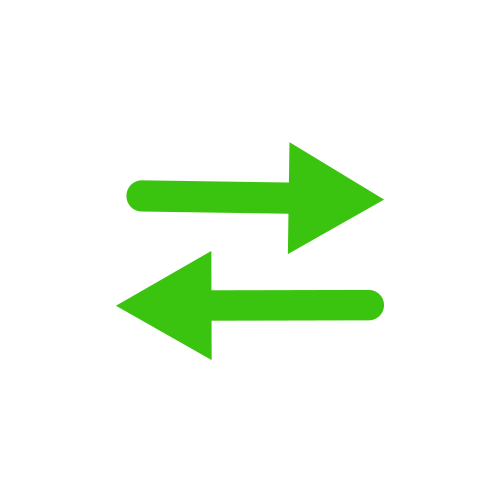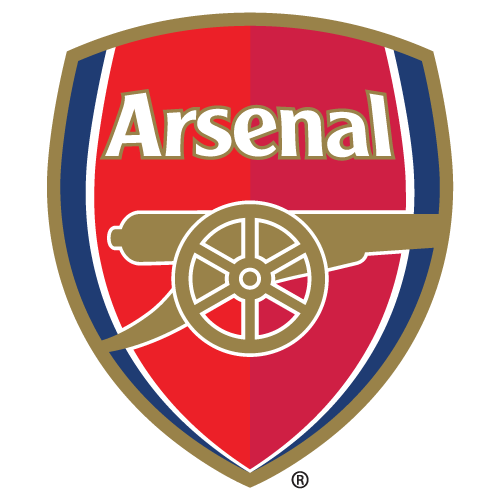 Lille grade: B
Arsenal grade: B+
Lille have made a habit of signing young players and picking up a massive profit when they depart. Gabriel is a composed, modern-day centre-back and Lille will miss him, despite the fact he has made less than 50 Ligue 1 starts since making the breakthrough to the first team a few years ago. But €30m will buy a fine replacement and they already have the excellent Boubakary Soumare anyway.
Arsenal wanted a left-footed centre-back and, though he wasn't their first choice, the Brazilian ticks a lot of boxes. He's still young and learning, but there were a lot of clubs interested in the 22-year-old and Arsenal did well to snap him up. Now they just have to sell Sokratis, Calum Chambers or Shkodran Mustafi to make way.
While Gabriel was prone to committing errors in his early matches for Lille, like losing possession in his own half and giving away fouls due to excessive physical play, he has been developing on a monthly basis to the point where it's now hard to identify any obvious shortcomings in his game. Perhaps you can find more elegant, "ball playing" centre-backs or those with a more useful weaker foot, but that's still of no particular detriment to Gabriel. — Tor-Kristian Karlsen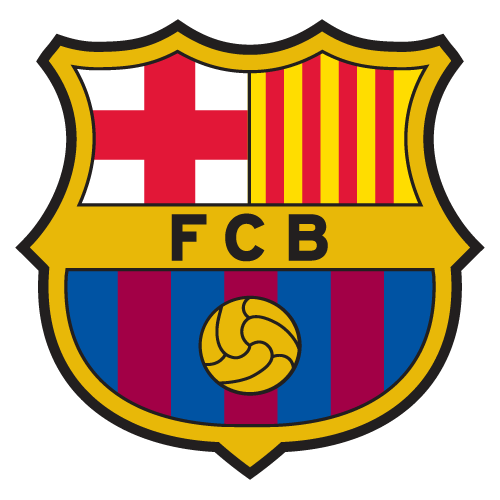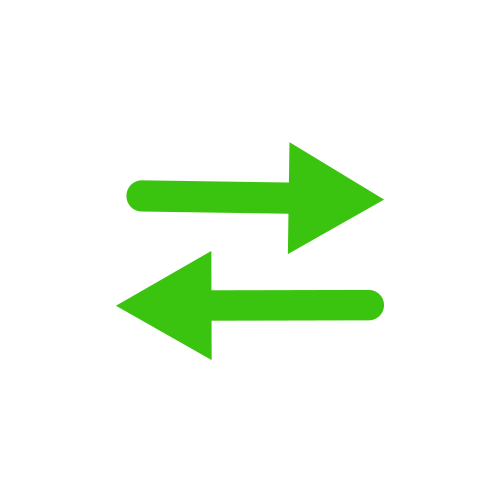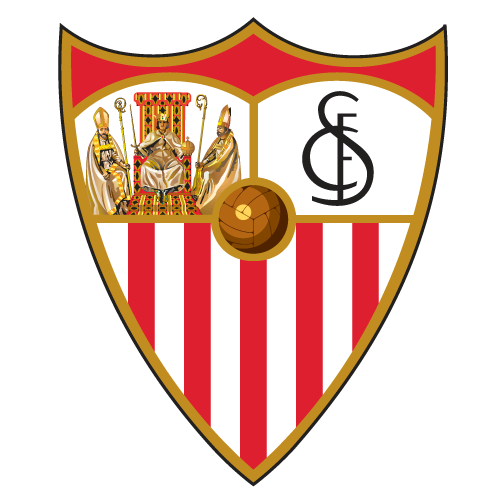 Barcelona grade: D
Sevilla grade: B+
Once a key part of Barcelona's midfield, Rakitic has fallen out of favour in recent years and his contract was due to expire in 2021. Still, Barca really should have looked to get a much bigger fee for him, even if they have worked out €9m in potential add-ons.
A four-year deal for a 32-year-old is a bit of gamble, but Rakitic is a Sevilla fan favourite, having signed for the club in 2011 and spent three years there before moving to Camp Nou. His experience will be vital in keeping the club in the hunt for Europe next season.
AUG. 30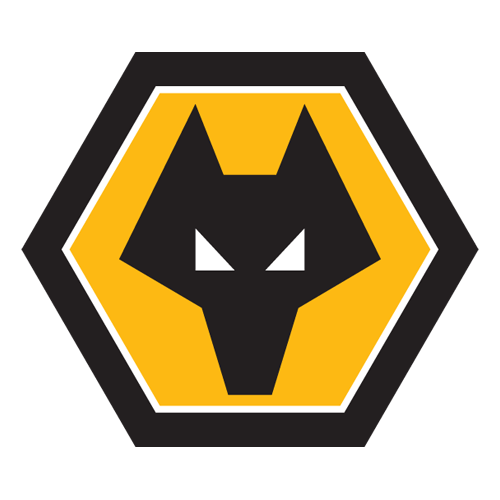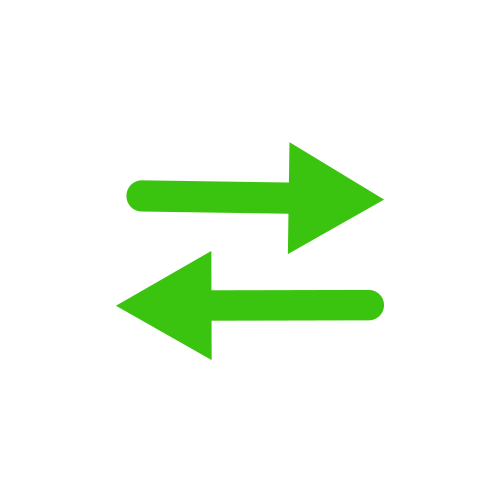 Wolves grade: C+
Tottenham grade: B
One of the Premier League's outstanding defenders last season, Doherty has been a solid performer for Wolves and they will miss him. The Republic of Ireland international has been at the club for a decade, making over 300 appearances in all competitions, and won't be easy to replace. At 28, they weren't able to ask a lot of cash for him either.
Tottenham need options at full-back and have an experienced Premier League player who can bring a lot to their backline. His signing was a bit of a PR nightmare, however, when it was discovered that he was a big fan of bitter London rivals Arsenal. Oops.
Kasey Keller explains why it could be difficult for Weston McKennie to find regular playing time at Juve.
AUG. 29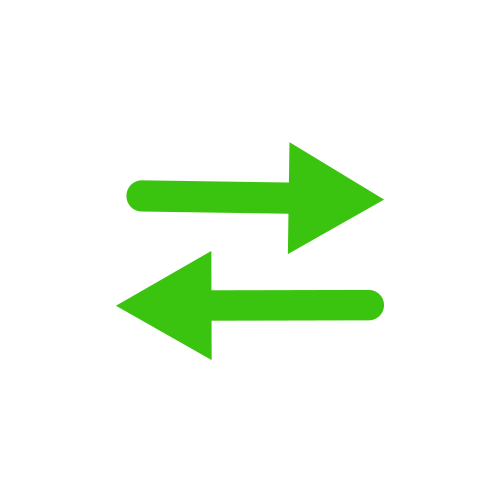 Schalke grade: C
Juventus grade: B
One of Schalke's standout players even at the tender age of 21, McKennie will be missed and sending him out on loan doesn't seem the smartest play even if there's a reported €18m option to buy. If he doesn't get games in Turin then it will be a bit of a wasted year for his development.
Juve do need a strong presence in central midfield and the American certainly has a lot of potential. They're not obliged to sign him so they aren't taking much of a gamble and he can slot in to replace Blaise Matuidi easily. The only issue will be if he doesn't play regularly, which is a possibility — as Aaron Ramsey can attest after his free transfer from Arsenal last summer.
AUG. 28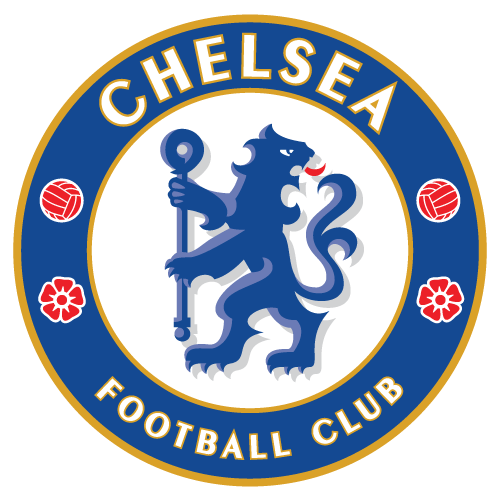 Chelsea grade: B-
A one-year deal for an ageing player who can bring plenty of experience and a winning mentality to a young dressing room is decent business (take note Arsenal). The 35-year-old defender won't set the world alight and his lack of pace could be exposed in the Premier League, but his impact on the Chelsea squad will mostly come off the pitch.
AUG. 27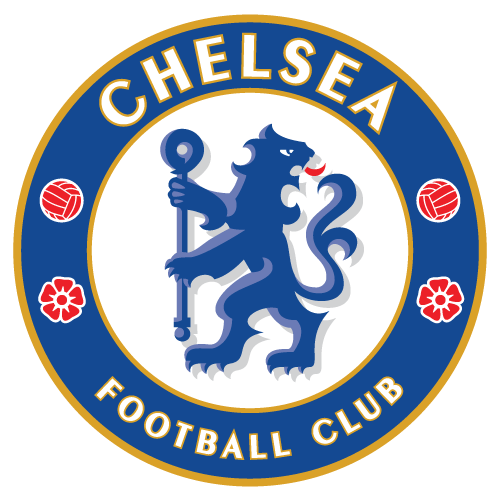 Chelsea grade: B+
A 21-year-old with bags of potential, Chelsea didn't have to splash the cash to make this one happen. Sarr left Nice at the end of his contract and has now signed a five-year deal. Expect him to leave on loan this season to gather experience and minutes on the pitch, possibly to another Premier League club, but once he returns he should be a solid addition for the future.
ESPN FC's Craig Burley assesses Chelsea's newest left back.
AUG. 26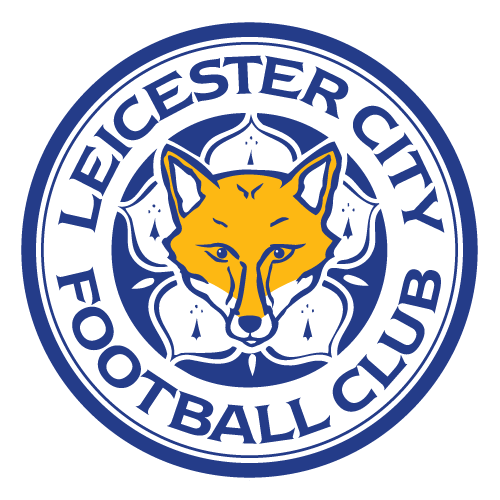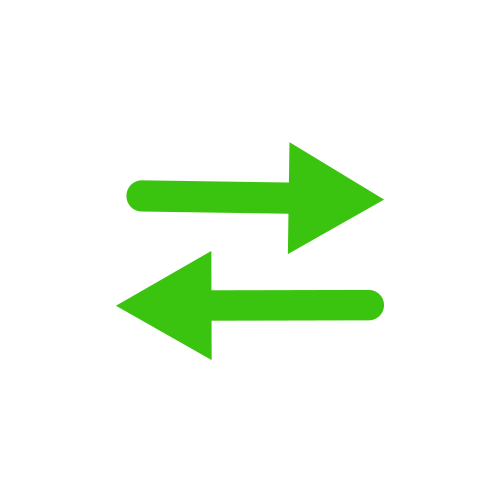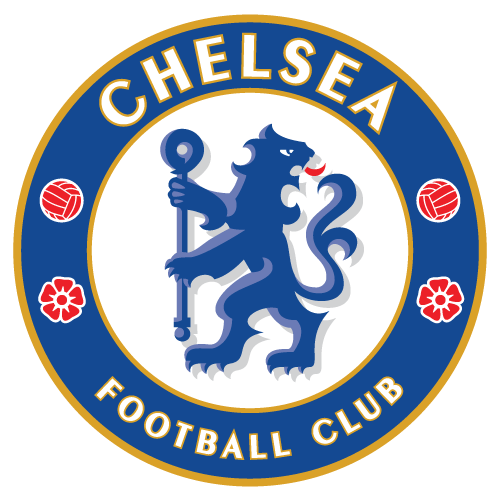 Leicester grade: B+
Chelsea grade: A
Once it became clear that Chilwell was Chelsea's top defensive transfer target, there was little that Leicester could do to persuade him to stay. They were forced to drop their £80m valuation based on the fact they failed to qualify for next season's Champions League and £50m will still go a long way to finding a replacement or two.
Chelsea's spending spree continues and they've landed one of the top young English players around. Chilwell will be a guaranteed starter at left-back and should strengthen the Blues' defence, as well as giving them an attacking option going forward. A great move for player and club.
AUG. 18

Tottenham grade: B+
You could hardly sign a better backup goalkeeper. Burnley hit the jackpot when Nick Pope was injured in 2018-19 as Hart played 19 times, but now the No. 1 is back there was no long-term future for him and he only played three times in cup competitions last season.
Still, Hart is experienced, passionate and fits the type of player that Jose Mourinho loves. Signing the former Manchester City stopper on a free transfer was a stroke of genius, though it's clear that Hugo Lloris is still No. 1, the future of Paulo Gazzaniga becomes less clear with this move. Hart will have to get used to sitting on the bench, but if he can stomach playing as a reserve again then it's a good deal for them.
Gab Marcotti and Julien Laurens discuss whether Chelsea should extend Willian's contract or lose him for free.
AUG. 14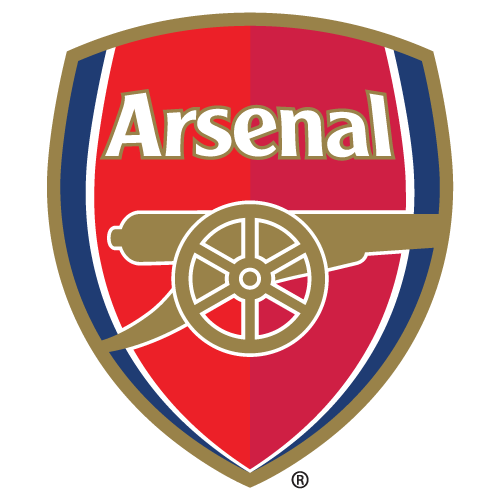 Arsenal grade: D
Chelsea would have liked to have kept the Brazilian winger but weren't willing to offer him a three-year deal. They would only offer two, so he left. The Blues won't miss him massively as they have Callum Hudson-Odoi (who will relish the extra chance to play) and new arrival Hakim Ziyech. Plus whoever else they decide to sign this summer.
It's a weird one for Arsenal. A three-year deal at around £200,000-a-week for a 32-year-old who is past his best… Yes the move brings experience and avoids a transfer fee, but the Gunners have been criticised for working on this one while making 55 club staff redundant. It might have some benefits on the pitch next season, but just doesn't make sense long-term.
AUG. 13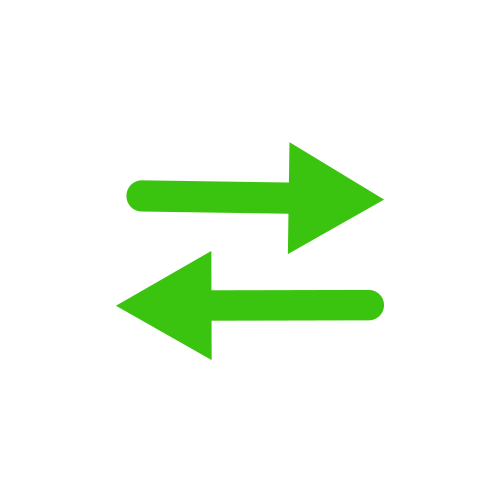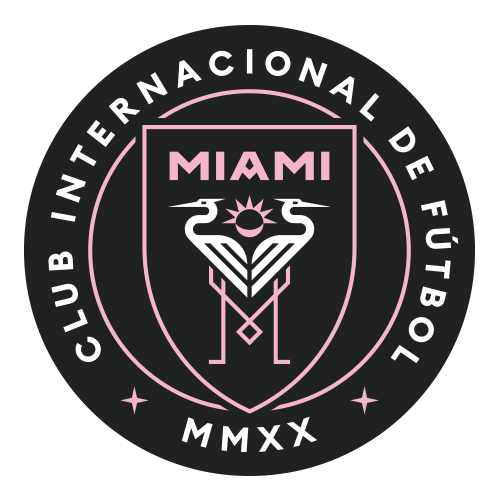 Juventus grade: B
Inter Miami grade: A-
Matuidi actually signed a one-year contract extension earlier this year but clearly wasn't going to get much first-team football in the coming season so the club mutually agreed to let him move. At 33, having him off the wage bill allows Juve to focus on younger talent and, though he has been a fine servant, they have other options in midfield.
Miami president David Beckham may have had a personal hand in the deal as Matuidi was a former teammate of his briefly at PSG. The French World Cup winner won't set the MLS alight with goals or assists but should help stop the club haemorrhaging goals and turn their losing run around. He will certainly add a touch of class to the new franchise.
AUG. 11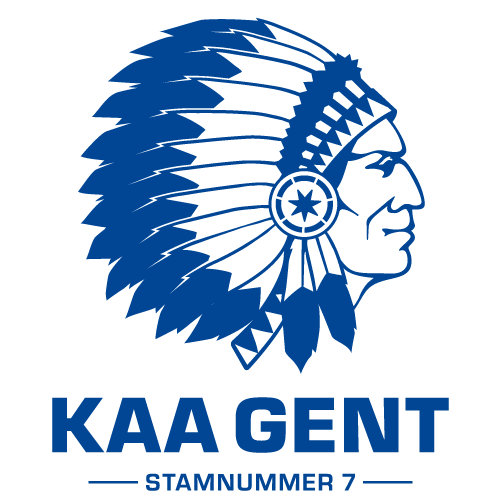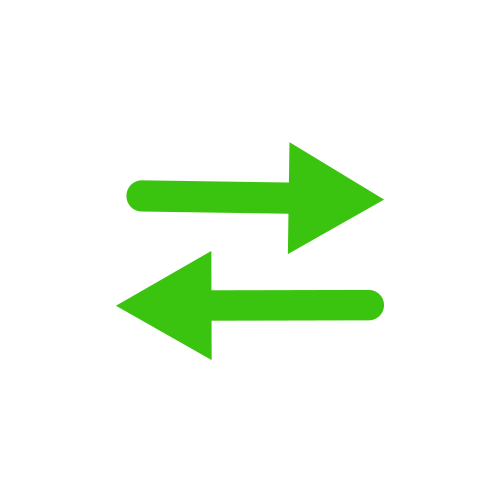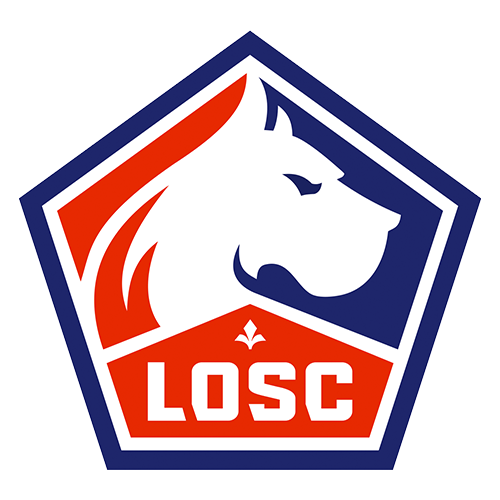 Gent grade: B+
Lille grade: A
David has been of interest to a host of top clubs after being voted Canada's player of the year in 2019. His 30 goals in 60 league appearances over two seasons is impressive, with the caveat that they came in the Belgian league, but Gent did well to get a big fee for the 20-year-old forward in the current climate.
Lille have quietly been working away at becoming one of the best clubs out there in the transfer market. With a philosophy that sees them buy young players and sell for a big profit, they have signed the likes of Jonathan Ikone, Timothy Weah and Renato Sanches in recent years — and sold Victor Osimhen, Nicolas Pepe and Rafael Leao for a combined €170m. Brought in to replace Osimhen, David's market value should rise and he will cope well with the step up to Ligue 1.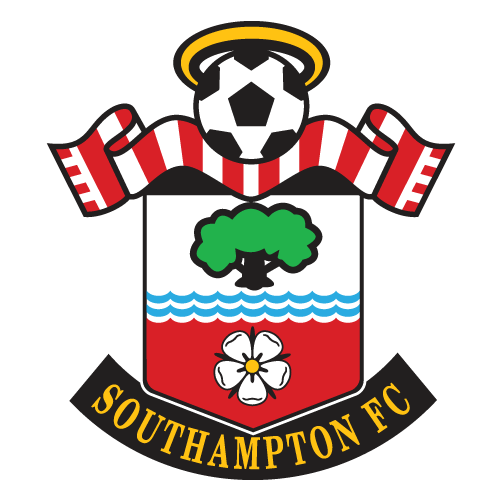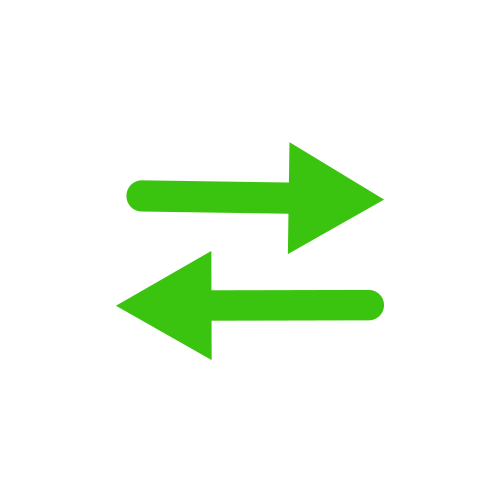 Southampton grade: C-
Tottenham grade: B
No doubt that Southampton will miss Hojbjerg's energy in the middle of midfield and his ability to win the ball back. Tipped for big things after moving to England from Bayern in 2016, it's no surprise to see the 25-year-old make the step up but Southampton will be disappointed they aren't getting a bigger fee — even if they are getting Spurs full-back Kyle Walker-Peters for around £12m — because his contract expires in 2021.
Would Spurs even be moving for another central midfielder if record signing Tanguy Ndombele hadn't fallen out with Jose Mourinho? While Hojbjerg is a good squad player, and clearly one that has impressed in a mediocre team, he will need to adapt quickly to a new style of play. A good, but not great, option.
Julien Laurens and Gab Marcotti discuss Olympiacos' Kostas Tsimikas who is rumoured to be joining Liverpool.
AUG.10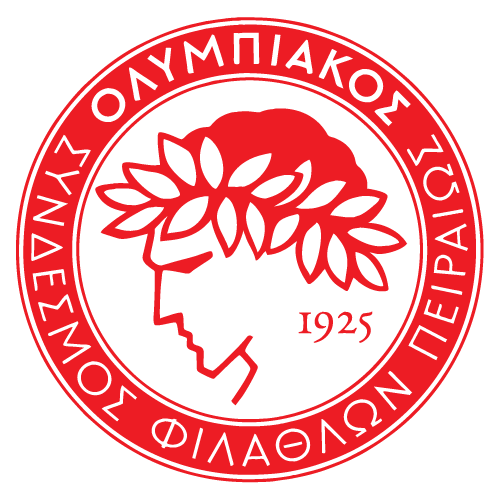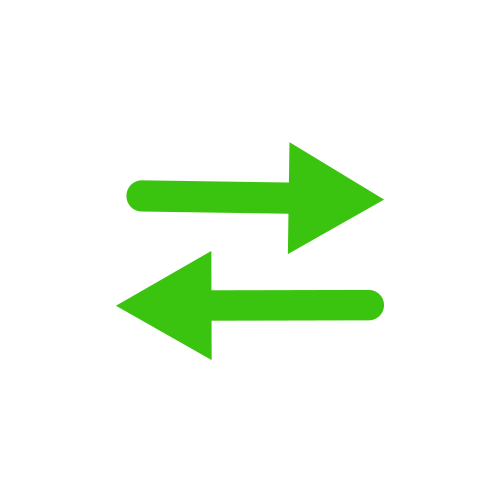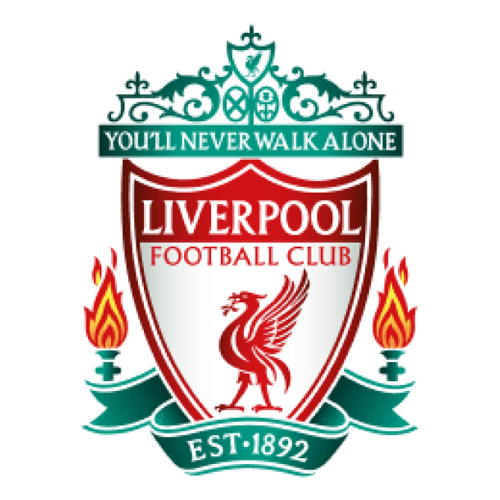 Olympiakos grade: C
Liverpool grade: C
Tsimikas has been a solid performer for Olympiakos in the Champions League and Europa League and deserves the chance to showcase his skills at the highest level. The fee of around €13m won't allow the Greek club to rebuild too much, but it would have been hard not to accept.
For Liverpool, it seems like Tsimikas was down the list of options. First they failed in a bid for Norwich defender Jamal Lewis, with Bournemouth Lloyd Kelly and Real Madrid's Sergio Reguilon also reported to be on the shortlist, but the Greek won't be first choice anyway as Andy Robertson has the left-back slot sewn up. Adds some depth but won't set the Premier League alight.
AUG. 6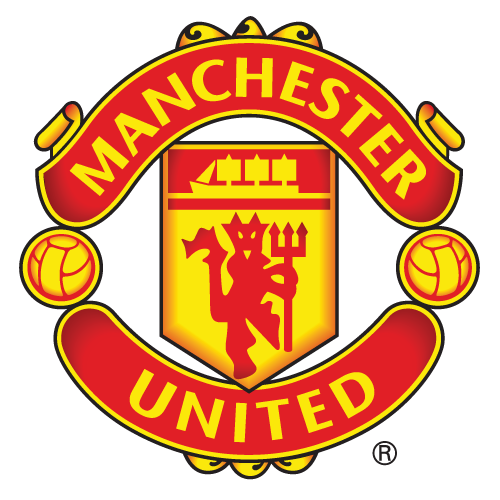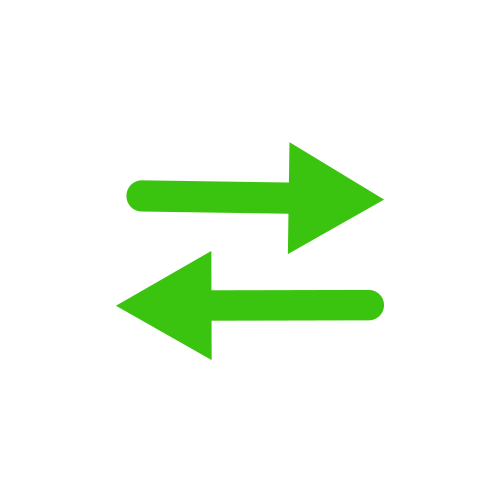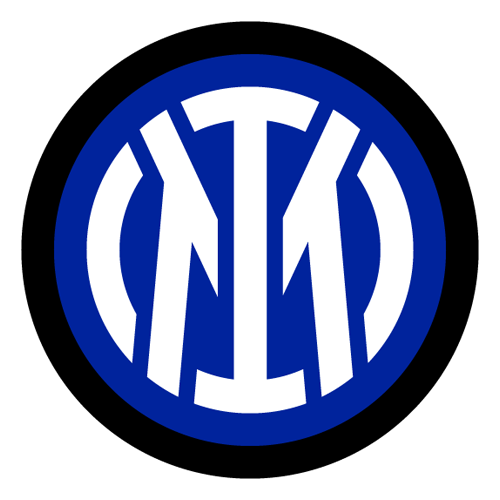 Man United grade: F
Inter Milan grade: C
Is there a grade lower than F? If there was, we'd use that. Wages of a reported £400,000-a-week before bonuses, five goals in 45 games in 1½ seasons, injuries aplenty … it has been a disastrous time at Old Trafford for the Chile winger. When United first swapped him for Henrikh Mkhitaryan with Arsenal in January 2018, it looked like one of the world's best-ever transfers. It wasn't. And they didn't even get any money back.
Inter haven't seen the best of Sanchez during his loan spell, but there are signs that he could return to something like a decent player again in Italy. Having made 30 appearances in all competitions and scored four times during a campaign disrupted by injury, anything is an improvement.
Gab Marcotti explains why Nathan Ake is a "Pep player," and he believes Man City will sign another defender.
AUG. 5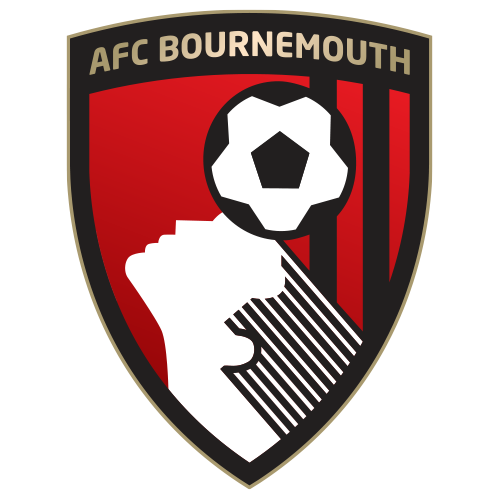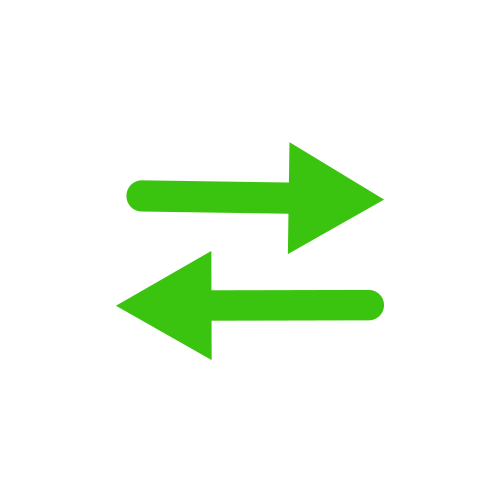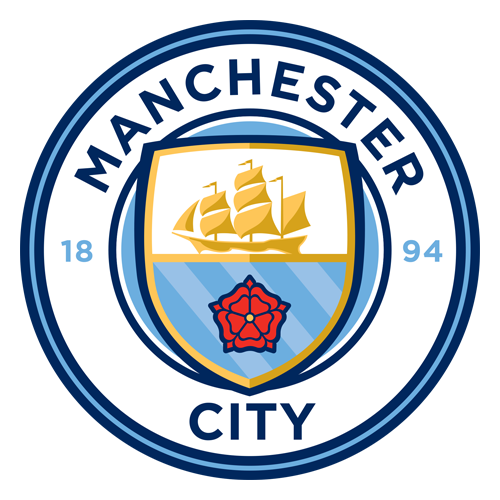 Bournemouth grade: B
Man City grade: B+
Given Bournemouth's relegation, there was very little they could do to keep their best defender. Ake deserves to play at the highest level, and the club weren't going to stand in his way. What's slightly surprising is that it's City who have landed him, while Chelsea opted not to use their £40m buyback clause, despite needing defensive reinforcements of their own.
City have got themselves a proven Premier League performer for a decent fee, given the numbers floating around for the likes of Kalidou Koulibaly and Dayot Upamecano are twice what they are paying for Ake. At 25, they'll see he has plenty of time to develop, and though he will have to hit the ground running to adapt to Pep Guardiola's style, he has all the attributes to be a success.
AUG. 4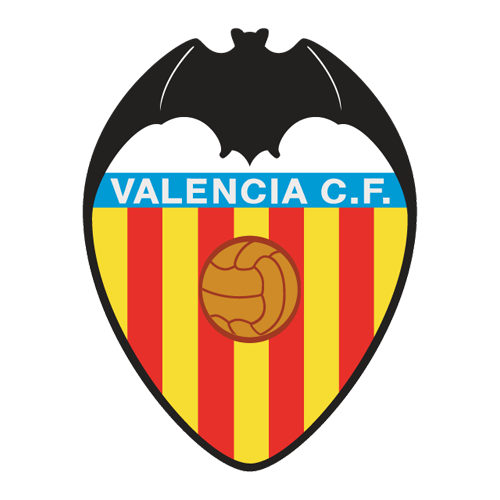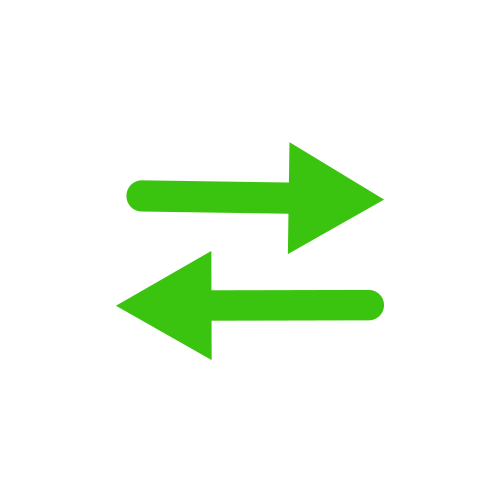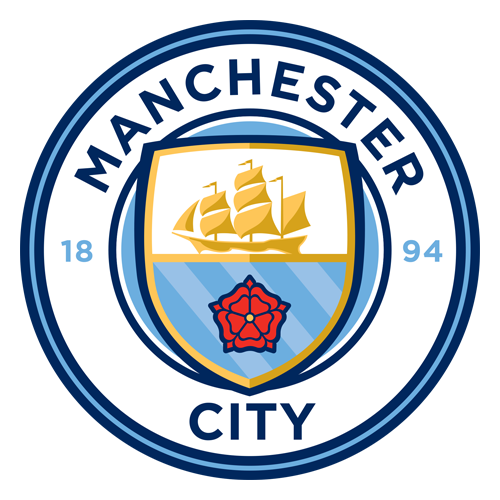 Valencia grade: D
Man City grade: A
Only six months ago, Torres was being linked with moves in the region of his €100m release clause, but his expiring contract and the COVID-19 pandemic have seen that price drop considerably. Once it was clear that the 20-year-old winger was keen to move on, Valencia did what they could to get the best deal. But losing one of their top young prospects for so little (even if you include the add-ons) won't feel great.
City, however, will be delighted. They needed a replacement for Leroy Sane when he joined Bayern earlier this summer, and Torres is perfect. A young player with bags of potential, pace and skill, he should develop well under Pep Guardiola's wing and won't be immediately upset about the lack of playing time that City's stocked attack will bring.
JULY 31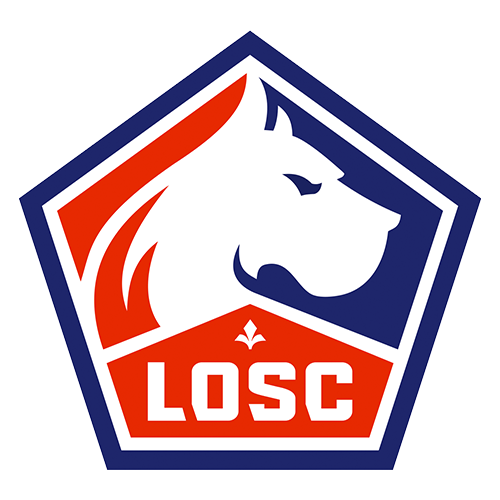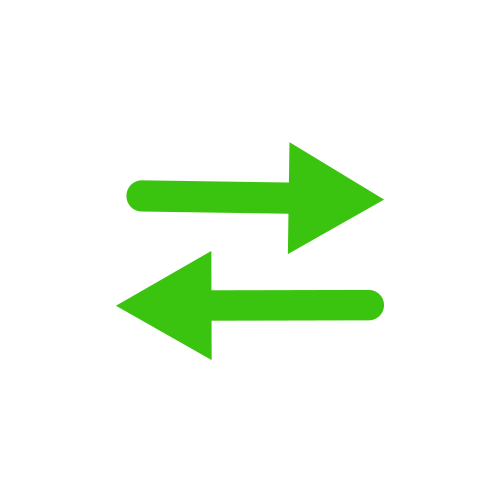 Lille grade: A
Napoli grade: B+
At 21, Osimhen has time to grow and his 18 goals in 38 games for Lille this season suggest he has plenty of potential too. The Nigerian struggled to get his career off the ground early on at Wolfsburg, but a move to Belgian side Charleroi reinvigorated him and now he's considered a top prospect.
The one caveat is that Osimhen has really only impressed for one (not quite full) season in Ligue 1. Manchester United and Chelsea were reportedly keen so Napoli have done well to land a player who could be leading their attack for the next decade, but €70m, plus another €10m in add-ons, is a lot to pay for such a young player.
Lille get almost top marks for making such a huge profit from their €12m investment, while Napoli also score highly for landing a good young striker — though parting with that amount of cash in the current climate is a risk. It's crazy to think that Borussia Dortmund might be letting Jadon Sancho leave for less…
JULY 20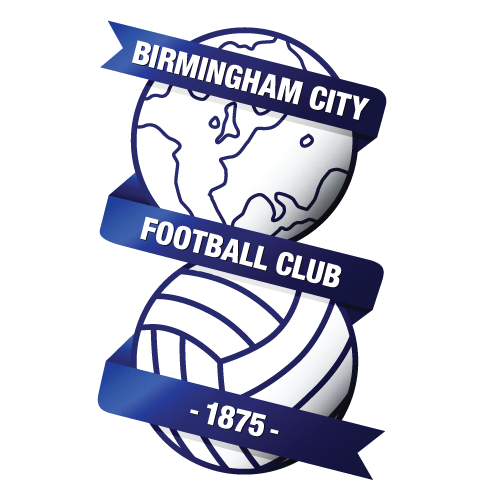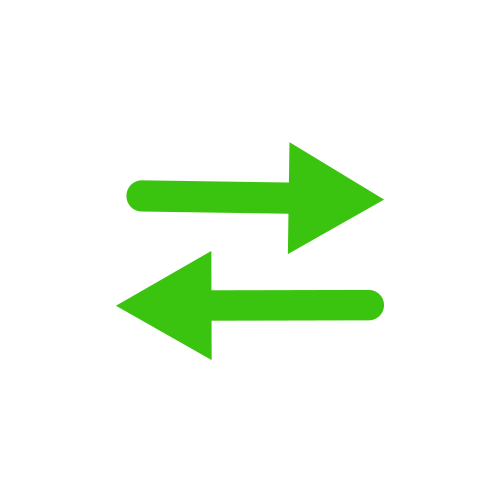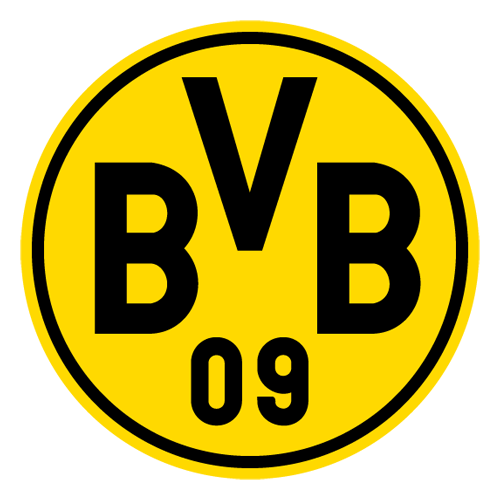 Birmingham grade: B
Borussia Dortmund grade: B+
The tried and tested route to first-team football for a teenager in Germany has another graduate. Bellingham had a choice between moving to Manchester United, or heading for a new challenge in Europe, and he followed the lead of Jadon Sancho before him in making the Bundesliga his new home. It's a gamble for player and club, but all signs suggest that the 16-year-old could become a top midfielder if he continues his current level of development.
Birmingham have a hefty sum to reinvest in their squad and would be silly if they didn't include some kind of sell-on clause too. Bellingham could very well become the next Sancho and be worth four times as much in a few years.
JULY 3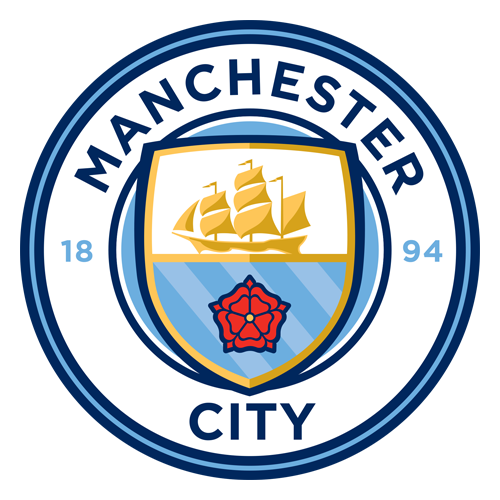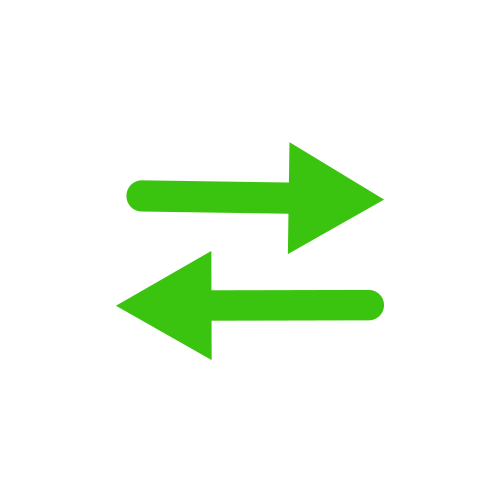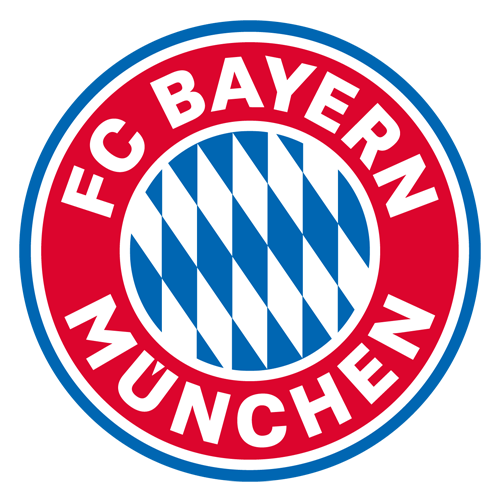 Man City grade: C+
Bayern Munich grade: A
At some point, having a host of world-class forwards was going to come back to haunt Manchester City. After arriving for £37m from Schalke 04 in 2016, Sane was voted the PFA Young Player of the Year in City's 2017-18 Premier League title win but wasn't able to recreate that form. After much speculation, a €100m move to Bayern fell through last summer when the winger suffered a torn ACL in what would have been his final game for the club.
With a contract expiring in 2021, City have at least made a profit and got a decent fee for a 24-year-old (plus a 10% sell-on clause) who still has a lot to give. But there will be sense of disappointment at the club about why he chose not to sign a new deal.
Bayern got their No. 1 target for half the fee they were willing to spend last year, and will be very happy. Sane is the perfect replacement for the departed Arjen Robben and Franck Ribery and should shine back in the Bundesliga — meaning they can expect to pay the €11m add-ons that will be due.
JULY 2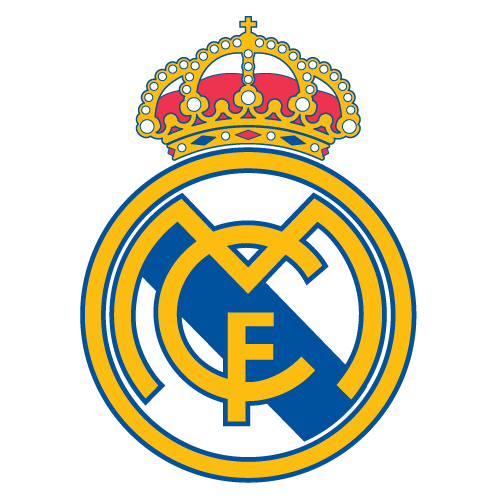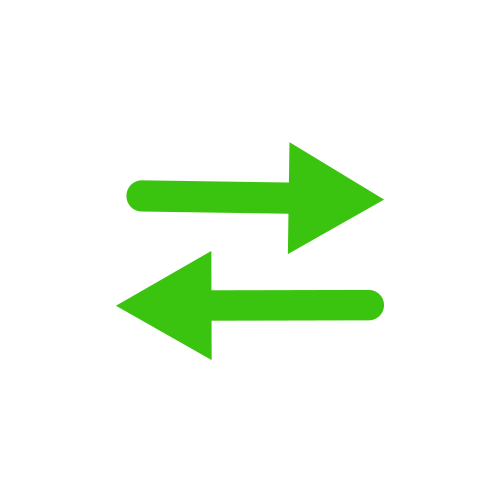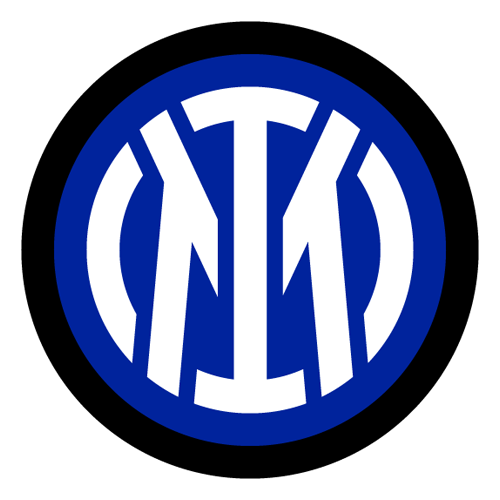 Real Madrid grade: D+
Inter Milan grade: A
I'm not overly certain what more Hakimi could have done to prove himself for Real. The 21-year-old impressed during a two-year loan spell at Borussia Dortmund and made himself into arguably the top young full-back in Europe over the past year.
Real just weren't willing to promise him a starting berth next season, and the Moroccan wasn't going to sit on the bench behind Dani Carvajal. Congratulations to Inter for a fine deal, at a decent price, having finally broken their recent tradition of signing over-the-hill veterans. This one is a focus on the future and Hakimi should fit well into Antonio Conte's system.
Alejandro Moreno expects around 18 goals from Timo Werner in the German's debut season for Chelsea.
JULY 1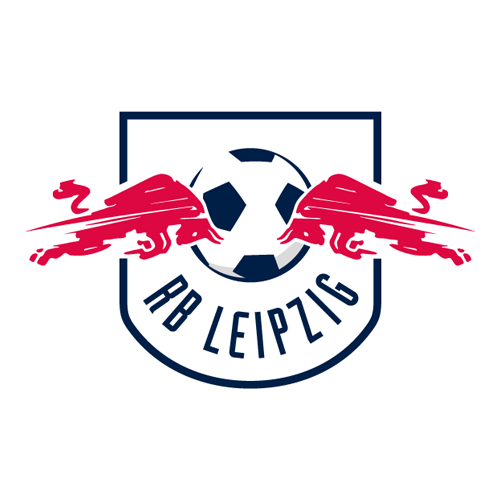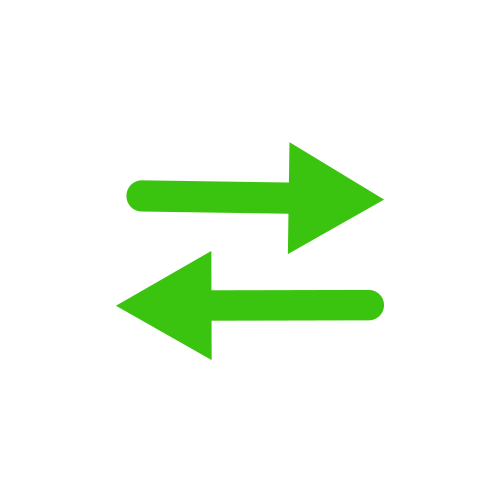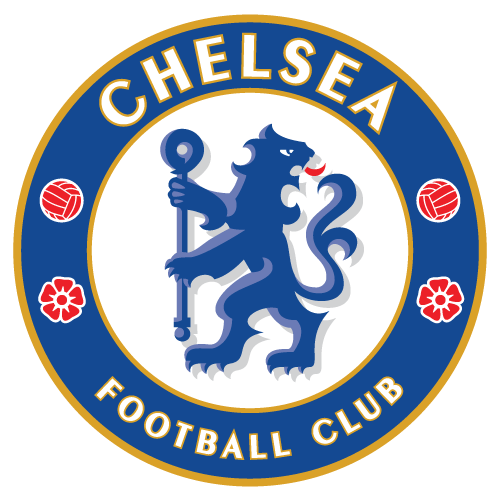 RB Leipzig grade: B
Chelsea grade: A+
There was very little that RB Leipzig could do, given Werner had a release clause in his contract. The German club wouldn't have wanted to sell, but had no choice and got a very decent profit on a player they signed for around €10m from VfB Stuttgart in 2016.
Chelsea needed a top striker, and they certainly got one. The 24-year-old Germany international has all the attributes to be a success in the Premier League and 110 career goals in 263 games is a great return. Chelsea also get bonus marks for using the £58m sale of Alvaro Morata to Atletico Madrid (which only goes through this summer, despite being agreed last year) to pay for it.
– Karlsen: Why Werner should settle quickly in Premier League
– Ogden: Why Werner's move is a warning to Liverpool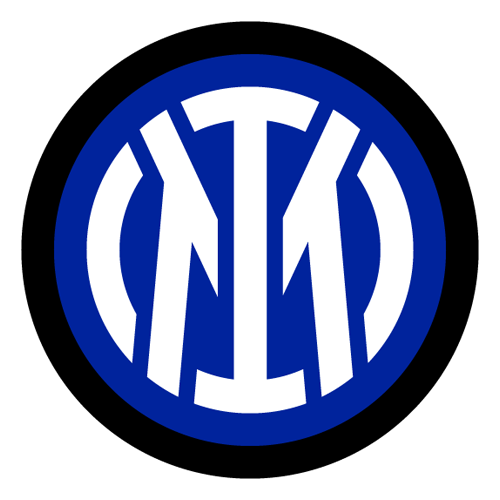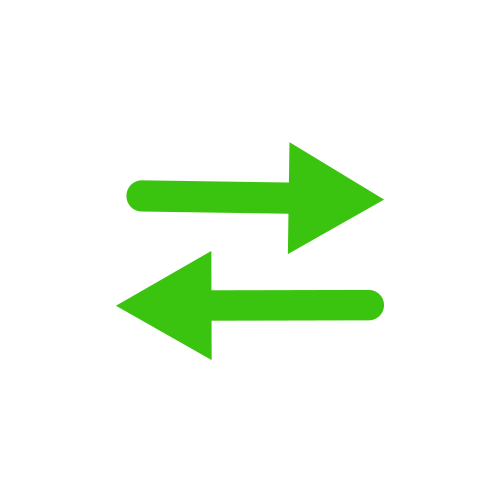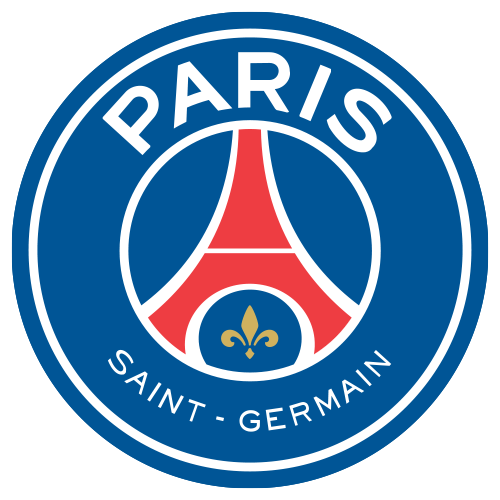 Inter Milan grade: A-
PSG grade: A
Inter have done well to get €50m, plus a possible €7m in add-ons, for a player who has scored plenty of goals for them since 2013 but who comes with plenty of baggage too. Icardi and his wife/agent Wanda Nara seem to court controversy in Italy and are never far from the back pages of the papers, with Inter stripping him of the captaincy a few months before sending him out on loan last summer.
PSG reaped the rewards, with the 27-year-old scoring 20 goals in 31 games before the Ligue 1 season was cancelled early because of the coronavirus pandemic. Looking for a long-term replacement for Edinson Cavani, they managed to negotiate down from the €70m buyout clause that was in his loan contract, so can consider themselves to have done good business. But controversy is never far away from Icardi so it will be interesting to see how he gets on in Paris.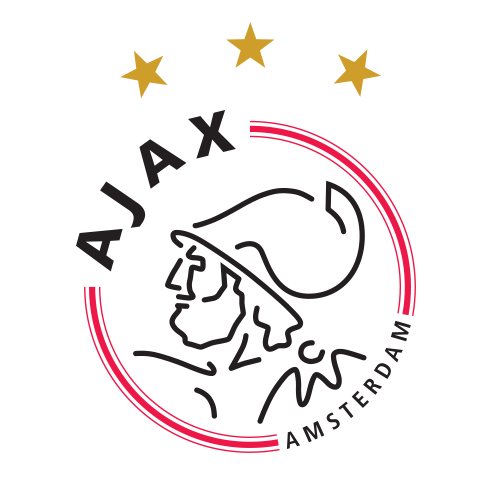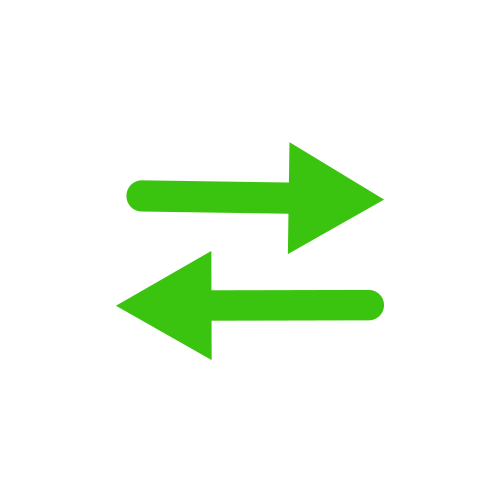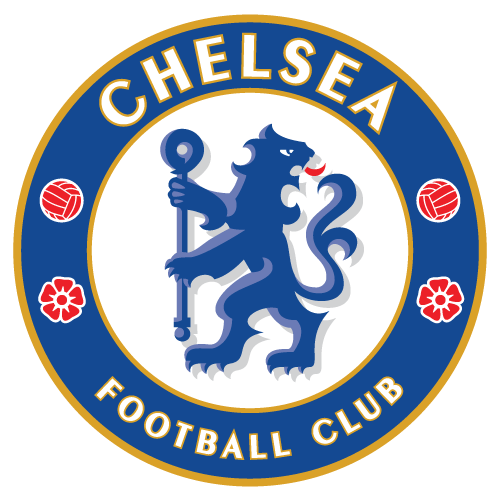 Ajax grade: A
Chelsea grade: B+
Ajax have a tried-and-trusted path when it comes to selling their young talent; €40m, plus another €4m in add-ons, is great business for a forward who can be replaced by the next top youth team player next season. At 27, Ziyech was a veteran at the Dutch club given the average age of the squad, and his price had peaked.
Chelsea have plenty of fine attacking talent but needed to replace the departing Willian and Pedro, so moving for a player who impressed a lot in last season's Champions League was sensible. The fee is manageable and Ziyech's versatility should give them an added dimension up front too.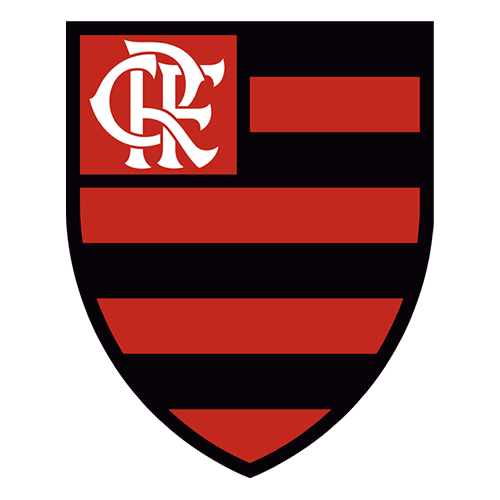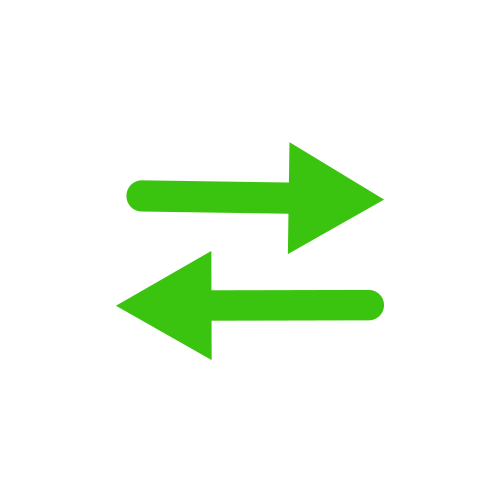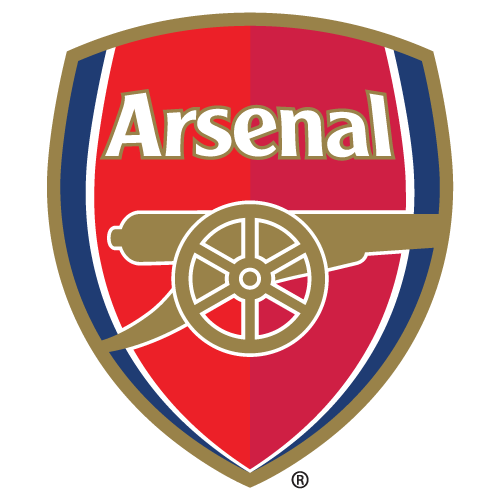 Flamengo grade: B
Arsenal grade: B
The Spaniard's loan spell was always likely to end up being made permanent, as Arsenal manager Mikel Arteta has followed the defender since he was at Manchester City. A fee of £13.5m isn't a lot in the current climate and, at 26, he's got plenty of room to develop. The issue is that he has recently undergone surgery on an ankle issue picked up last month. How he returns from that will be key, while Gunners fans will also worry about David Luiz's new one-year deal and whether the Brazilian's worst traits might rub off on his teammate.
Flamengo will use the cash, which will go far in Brazil, to rebuild. They will miss the defender's presence, but have at least had time to adjust.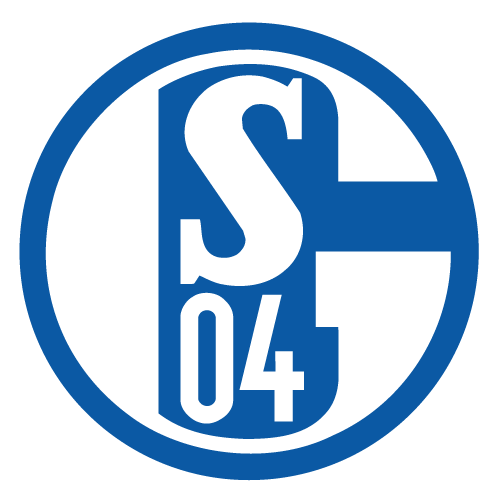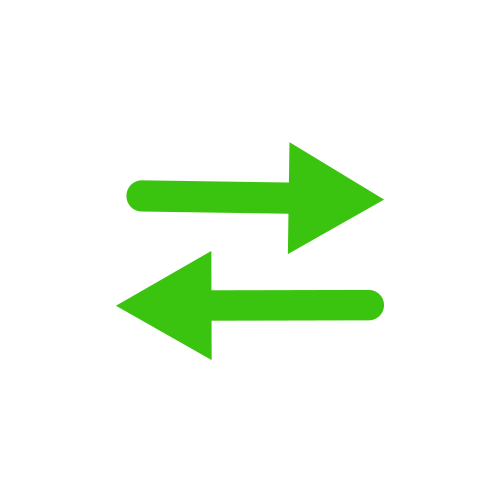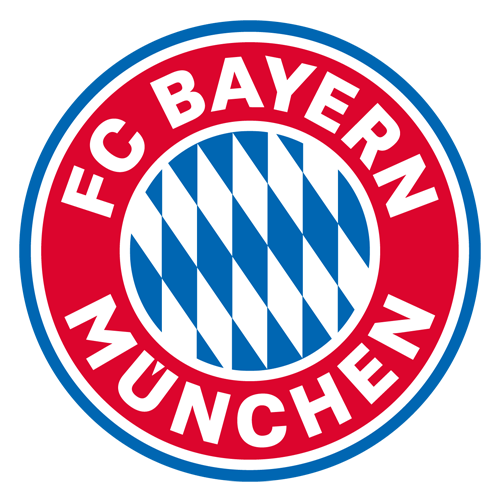 Schalke grade: D+
Bayern Munich grade: C-
Bayern did well the last time a Schalke goalkeeper moved to the club, but this deal comes at a strange time. Manuel Neuer moved from Schalke for an initial €18m in 2011 and went on to become arguably the best goalkeeper in the world, but the problem is that he's still No. 1 for club and country at the age of 34.
If Nubel, 23, thought that he might be able to take advantage of delays in Neuer's new contract talks, that was dispelled when fresh terms were penned until 2023. Make no mistake: Nubel is moving to sit on the bench and will surely grow unhappy with a lack of playing time unless his rival is injured. Schalke lose their captain for nothing; Bayern get an angry reserve. Nobody does well out of this one.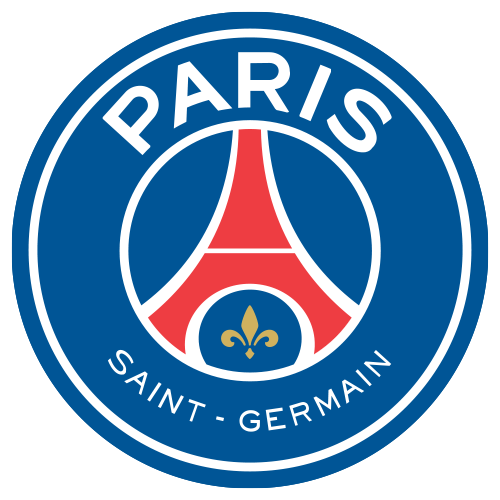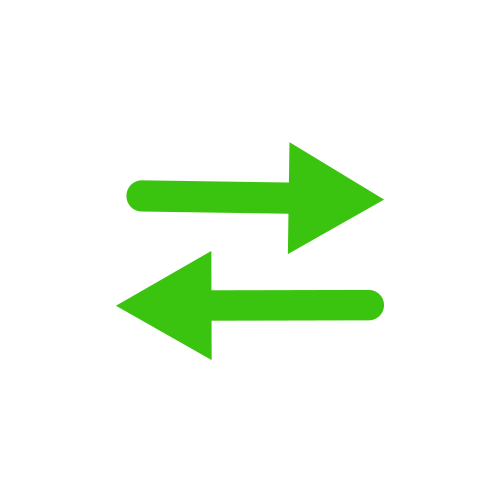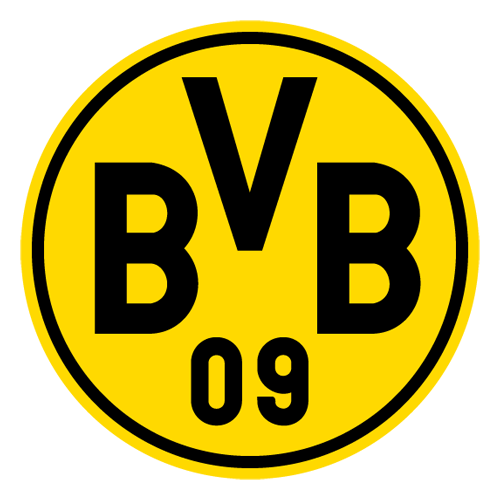 PSG grade: C
Dortmund grade: A
PSG were setting up to lose two of their best full-backs for free this summer, but now that Layvin Kurzawa has signed a new contract, they only have to count the cost of letting Meunier go. In fairness, the Belgian was never the most liked player by the fans and they have plenty of young talent itching to get a chance to shine, like Colin Dagba, but allowing his contract to run down was a mistake.
Dortmund have done it again. Replacing Hakimi once his loan expired was going to be no mean feat, but the 28-year-old Meunier has plenty of gas left in the tank and should settle well in the Bundesliga. And all for nothing.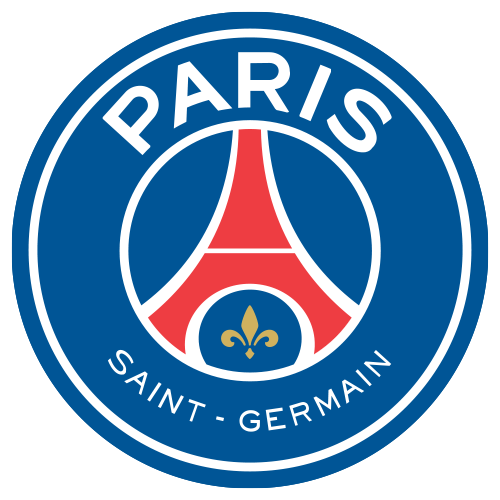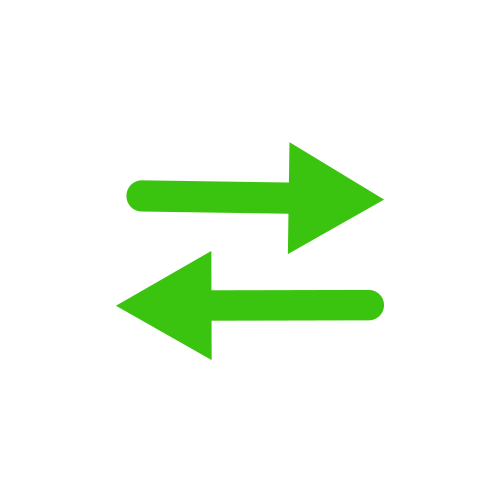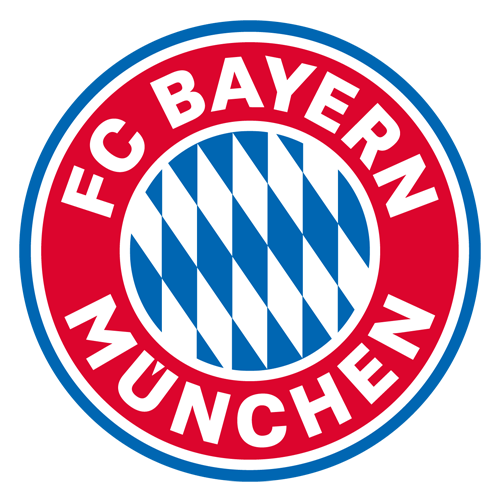 PSG grade: C
Bayern grade: B+
PSG seem to have trouble persuading their young talent to sign professional terms and now they've lost the highly rated Kouassi for nothing. The France under-18 international, a versatile defender who can also play in midfield, made the breakthrough into the PSG first-team but was clearly not convinced of his chances of staying there.
Even though the 18-year-old is unproven, Bayern did well to snap up a hot prospect and should give him the opportunities to showcase his talent.
– Laurens: Why PSG's academy stars fail to break through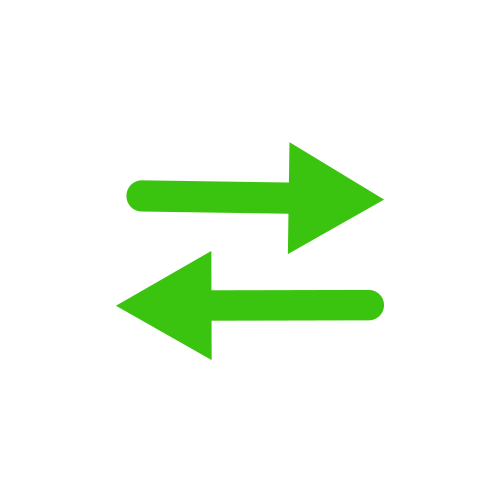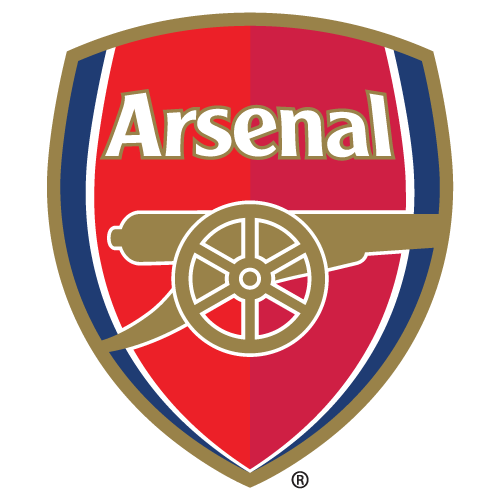 Southampton grade: C
Arsenal grade: D-
Would you hand a four-year contract to a 28-year-old defender who hadn't played a single game for your club because of injury? Would anyone? Well, Arsenal managed it. It's a free transfer and the Gunners do need a few experienced heads to weather the storm at the moment, which is why the grade isn't lower, but committing themselves to Soares for the next four years was just plain stupid.
Southampton have sent the Portugal right-back on loan to Inter and Arsenal in successive seasons, so won't miss him. But they'll be annoyed they can't recoup any of the €6.5m spent on him in 2015.
[ad_2]

source